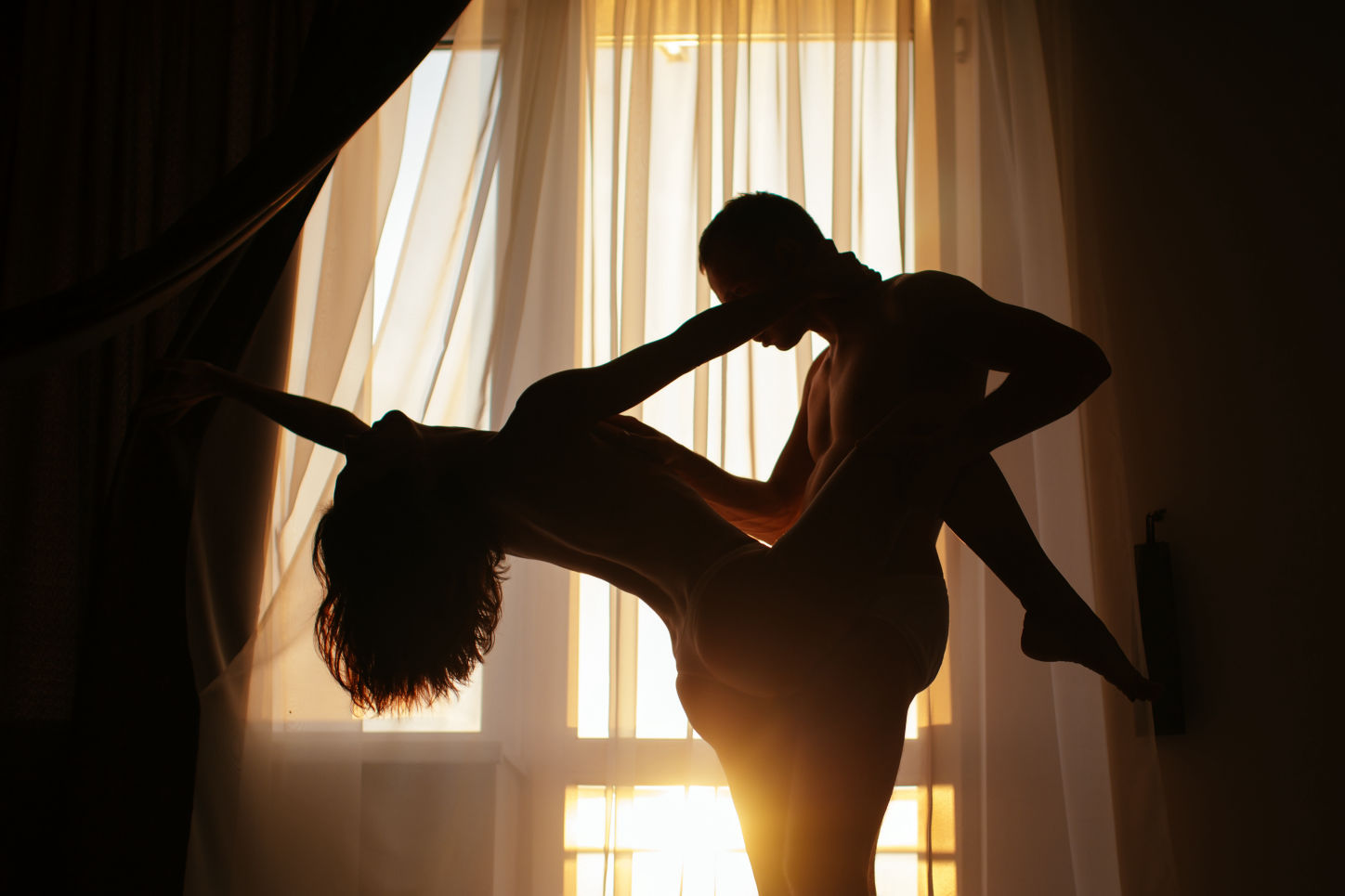 Spring's here, baby! It's time to take out of the closet the sexy bunny costume or maybe the cowgirl whip and hat and get back in the game. The bees are buzzing, the trees are blooming, and the sexual energy is all around us. So, step up your game, shake your fluffy, bunny tail and hop into action.
Amaze your dates with your sexy outfits and crazy moves in bed, and make sure they come back for more.
And here is where we step in to help! Did you know that the horoscope can offer you some valuable information on how to blow his mind in bed, this Spring?
Use the wisdom of the star signs to up your game in bed
The first thing that you have to do is know his sign, and we'll do the rest! We'll give you some pointers regarding his personality in bed and the naughty sex positions that works perfect for each sign.
Aries – the bold and passionate lover
If your partner is an Aries, then most surely, he is bold, ambitious and passionate. He likes it hard and fast, so he will definitely book you for a quickie.
That's why the standing position is his favorite, simple and extremely satisfying for the powerful and eager Aries.
You have a hot, bouncy ass? Then you are the ideal partner for an Aries, because he likes to have a view when he takes you from behind, while bending you over the furniture. For some extra spice, use your hand to stroke his scrotum and apply pressure to the perineum.
Want to change it up a little? Try the Caliper, something like a reversed piggyback. The athletic, fire sign Aries will definitely love to prove his strength and stamina in this position. Caliper involves standing face to face, while he picks you up from behind your knees and penetrates you.
Taurus – the sensual partner that takes his time
If you find yourself in the company of a Taurus, then you're in for a long, sensual, erotic treat, as he is all into intimacy. Prepare the mood with some candles and good music and get ready to be taken missionary style. Don't you worry, cause it won't be boring at all, as the Taurus sign is an amazing lover with great stamina, one of the most sensual signs in the horoscope.
For extra pleasure press your legs together and you'll enhance all sensations.
Is like the tantric sex positions were especially made for Taurus. He loves to look into your eyes while he slowly penetrates you, admiring your every move and facial expressions.
A change from the missionary is the thirst – a missionary laying on the side, allowing for sex to be languorous, slow and intense.
Gemini – energetic and impulsive
When dating a Gemini, get ready for the sex ride of your life, cause the Gemini is impulsive, full of enthusiasm, and in control when it comes to sex. The reversed cowgirl is one of the positions he's into, but don't worry, cause he will change it up a lot, to keep things interesting.
Another amazing position that allows the Gemini to both have an amazing view and enjoy a wild ride is the Necklace of Venus. This sex pose implies him standing up while you lay on the bed or on a table, with your legs up on his shoulders. Add some dirty talk and some sexy moans of pleasure and you'll see him come vigorously.
Cancer – the emotional lover
If your next date is with a Cancer, then be prepared for an emotional lover that needs to feel your naked body pressing against his, to spoon with you and cuddle. So, give him all your affection and a genuine girlfriend experience and you'll win him for a regulate.
His ideal position is spooning, of course, because it allows him to take his time to admire you, touch you and kiss you, while slowly entering you from behind.
If you are a more energetic person, it is best to book him in the morning, cause his sex style is perfect for morning love making.
Another position that will impress him is a variation from the cowgirl, where you are on top and you press your body against his, while wrapping your arms around his neck.
Leo – the drama king
Theatrical and full of passion, Leos are all about the show. With him everything is spectacular, so prepare yourself to be turned upside down by the naughty Leo that runs away from everything traditional.
The wheelbarrow is a position that allows him to admire your gorgeous ass, while feeling proud of his strong, muscular arms. This is a pretty impressive looking sex position, with you having your head down and hands on the floor, while your legs are up, curled around his waist.
When you feel like getting tired, offer him an even better view, by lying on the bed and spreading your legs wide open, as far as possible. It's a theatrical position that allows some amazing eye contact.
Virgo – the practical lover with a kink twist
The date with a Virgo is really refreshing and will end up with you having some multiple orgasms, cause this zodiac sign is both practical when it comes to love making and gentle. He likes sex a lot, so he will want to do it multiple times during a date, but he is definitely not a boring date, cause he's also into some kinky stuff.
He likes the doggy style because it allows great penetration and he can also slap your ass cheeks to see them turning red and jiggly.
Have you ever tried the side saddle position? Do it with him, it will definitely be amazing!
…to be continued