If you want to attract new clients and stay active and present in the escorting world, you constantly must reinvent yourself, keep you style up to date, make styling changes and know what's in and out when it comes to make-up, hair and fashion. This way, you have more chances of entering the world of high-class clients and improving your social status.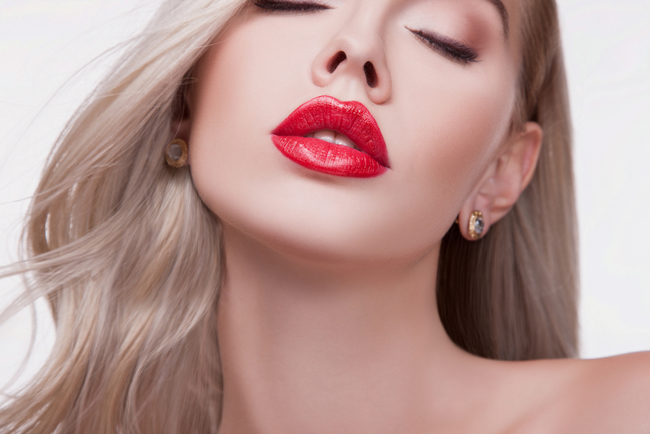 So, if you've been wondering what are the latest trends for 2018, here are a few suggestions, resented by designers, in the Spring 2018 fashion shows, regarding hair and makeup.
1. The boy cut is back in style
If you love short hair but didn't have the guts to try it yourself, now is your chance to be bold and hip, with a trendy boy cut. This hairstyle is ideal for a busy escort, that has a hectic dating schedule and is always on the go because it requires low maintenance and is very adaptable to any kind of outfit. And think about how easy it will be to style your hair on your own, in the morning, when you are on a sexy getaway with your date and there's no salon in sight.
2.From boy cut to Rapunzel hair
2018 announces to be a year of contrasts and fashion extremes and the hairstyles make no exception to the rule. So, if you plan on keeping up with the hairstyle trend, don't go for a medium length hair, instead choose to cut it short or leave it to grow long and wavy, just like a princess in a fairy-tale. And let's be honest, what man doesn't like to stick his hand into a woman's long hair, and pull it a sexy and seductive way, during sex?
3.Pink it up
For designers like Alexander Wang, Valentino and Gucci, pink is the new trending color when it comes to hairstyle and makeup. You can go for the softer, lighter version or pink, the rose quartz, or you can be bold and daring while wearing neon pink. It's up to you and it all depends on your style and personality. If you have blonde hair, add a pink hue into the mix, for a fresher, livelier look and if you are a fan of the natural makeup, add to the nude tones, some shades of pink, from your lips to your eyelids and cheekbones.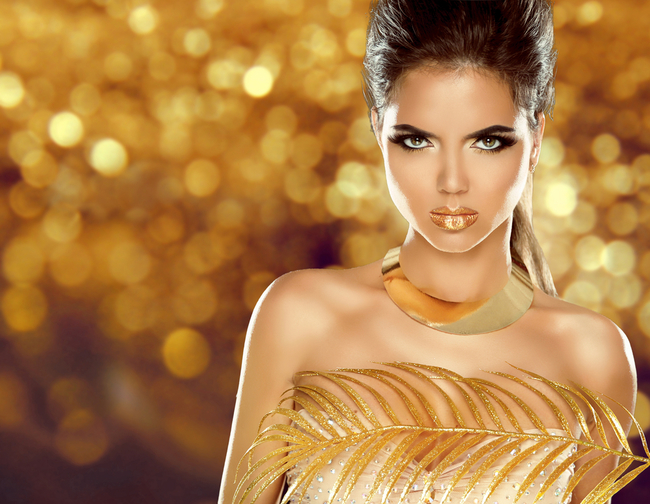 4.It's all about the hair accessories
2018 announces to be a bold and glamorous year in the hair accessories department. From Dolce and Gabbana to Chanel, all big designers have chosen to use gilded hair accessories, to compliment the clothes. So, start small with embellished head pins and work your way up to floral accessories or even sparkly crowns, if the event and the outfit allow it.
5.Chanel brings back the red in the lipstick
Bright, red lipstick is back baby, and we beat that this is an amazing news for men, because what can be more erotic than a woman with fiery red lips coming down on you or slowly whispering dirty things into your ear?!
So, it's useless to say that it's a must to have a red lipstick in your beauty bag. Choose the shade of red that fits your skin type the best, from coral, to bloody red and use it with confidence, during your hot date.
6.The sexy kitten is back
All major designers are using the cat eye makeup, so practice it in the mirror and go for it, when you want to have a mysterious, sexy and dark look. You can go for a black cat eye look, or you get to be bold and choose a stronger color for your kitten eyes. Play with different shapes and types of the cat eye makeup and see for yourself with one suite you best.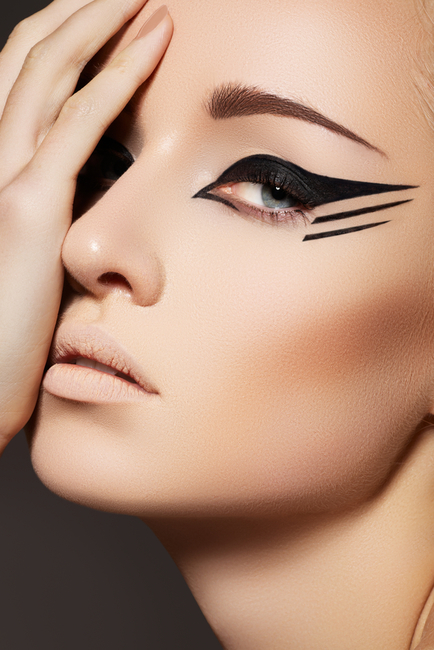 7.Put some sparkle on you, darling
Next year is all about shining bright like a diamond, so don't be shy on using some glitter as a finishing touch for your makeup or hairstyle. You can try it on your eye makeup or on your lips, or you can play with it in your hair. Everything is permitted as long as you don't overdo it.
These are just a few suggestions regarding the 2018 trend in hairstyling and makeup. Use them as you see fit, according to your skin tone, hair, personality and lifestyle and you will definitely draw some well-deserved attention to yourself.
Keep it classy and don't overdo it. Choose one element at a time, so that you won't be too shiny or flashy and keep your overall look elegant and feminine.