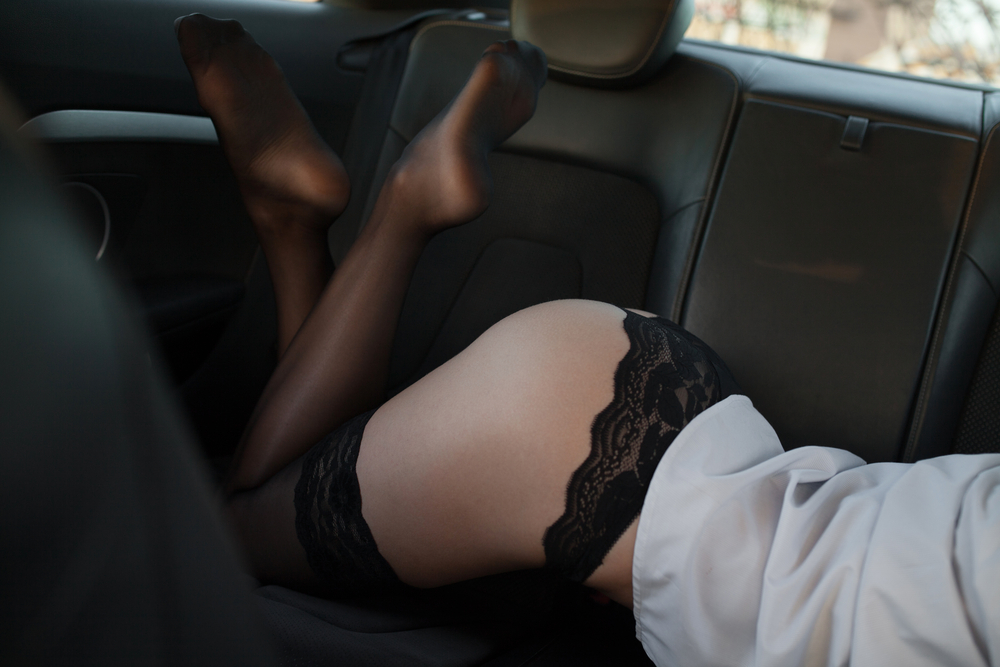 Getting it on in your car or your client's can be lots of fun way if you know how to do it. Sex in a vehicle can be challenging if you're completely clueless about what works and what doesn't for both you and your date. Have you ever tried it, or would you like to one of these days? We say go right ahead! You will definitely want a repeat after your first time, we promise.
Breaking cherries in a car is a great way to keep things exciting. Your customer(s) will see you're down for different sensations and they'll be mightily impressed. However, before you do anything wild, you and him or her must pay attention to some safety pointers. First and foremost, the car has to be in park and the keys need to be out of ignition. Then: be sure to have fun in the dark in a secluded alley or in front of your date's house during the night. Tip number three: keep a couple of towels somewhere close to clean up when you're done.
Moving on, here are some positions for you to play with if your guy or lady has a car and wants to put it to good use 😉
Doggie
Doing it like they do on the Discovery channel feels amazing in a vehicle. For starters, there's the whole confined space thing, then there's the car's medium height of it all. To make it work well, get on your hands and knees in the backseat. Tell him to push the passenger seat as far as it goes and then to stand on it. You could also open the window there, push your ass and have him take you from behind while he sits outside. Might not work that amazingly, but it's worth a try, right?
Sun roof fun
Have your date sit on the car's passenger seat while you stand outside the roof with your feet planted on either side of their hips. Then wrap your thighs around their face. Cunnilingus never felt better! We also suggest trying this: your customer stands with one of their feet on the passenger seat and the other in the driver's seat. Once that's done, sit up on the edge of the car's sun roof. Be sure to face your client or simply lie on your back. He or she can now penetrate you to their Johnson's desire.
Roof shenanigans
The roof of the car is another great spot for intense lovemaking, more exactly for some unforgettable oral sex. Just don't forget to place a towel on the roof if you get down and dirty when it's summertime. You'll avoid burns that way.
On to the best position for roof sex. Lie on your back first and keep your ass near the edge. Next, put both your thighs on his or her shoulders. You'll go aaahhh very soon.
Cowgirls have more fun
Push the driver's seat back, keep it in a reclined position, and instruct your customer to lie on it. All done? You can now sit on their lap. Your face has to be out of the vehicle's front and your hands on the steering wheel so that you can ride his penis comfortably.
That's it from yours truly. Have you ever tried these positions or know of others? We're all ears, dear escorts 😊