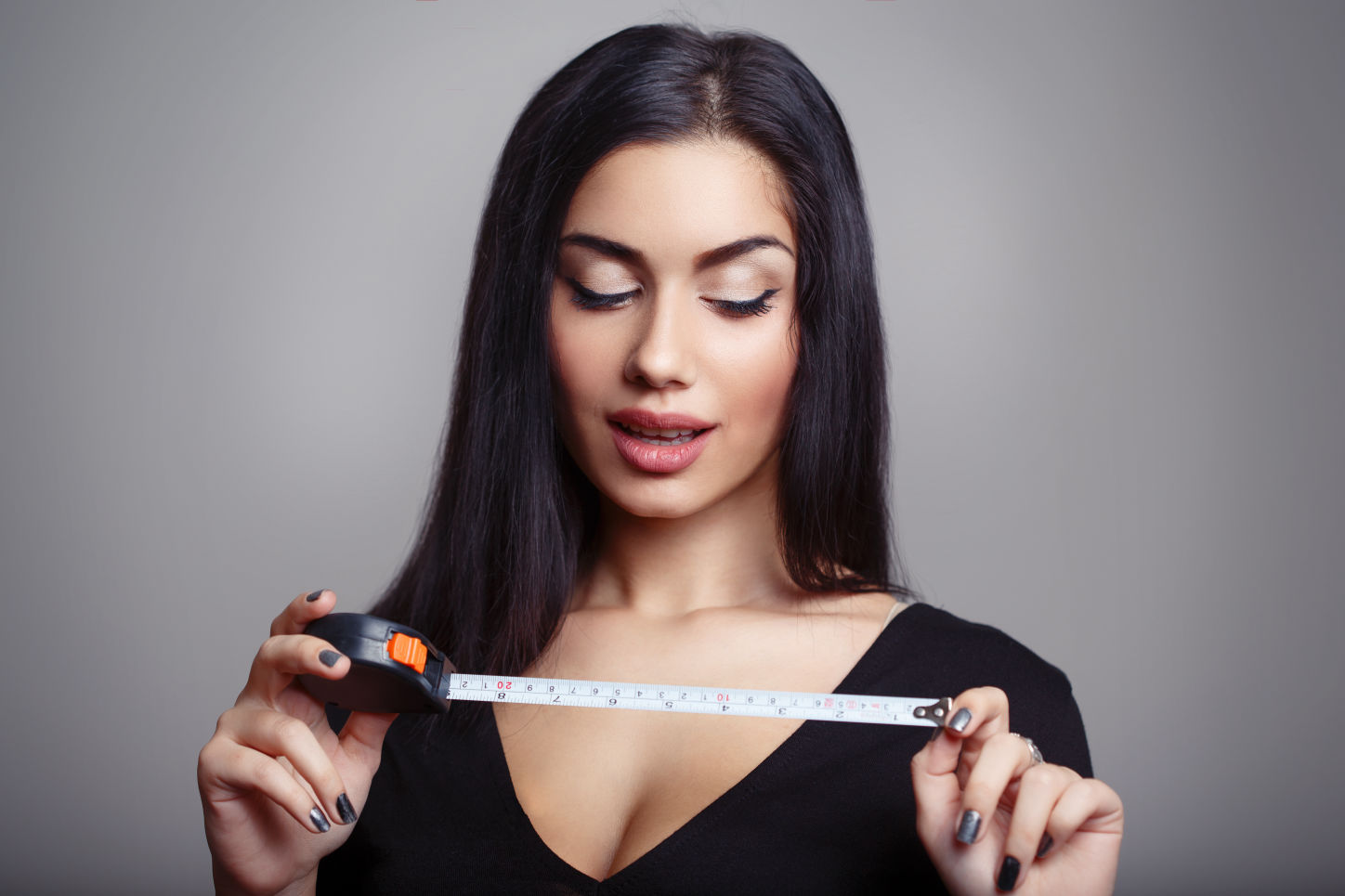 A couple of weeks ago we told you how to handle a guy with a big dick. We hope you put our tips to the test in the meantime and had amazing orgasms 😉 If not, don't give up just yet. You and your partner will get there with a good ol' dose of TLC.
Let's now move on to the topic of small penises and how to work with them. Yeah, we all know the old "size matters" adage. Especially guys who worry they won't satisfy their partner with their small peens. Gather round, girls and guys, and find out how to turn your tiny junk into a powerful sex machine.
Breathe in and relax
This should be the first thing you tell your client when you see the size of his pal down under. He's already stressing out and thinking of a million ways he'll let you down in bed. The key is to help him forget about his small penis and stop worrying about it not being enough for you. Talk a bit, drink some wine with him, move your sensual curve… anything to make him calm and relaxed.
Start with anal
Are you into backdoor activities and does he share your passion? Grab some lube and get on with it. Anal is great for guys with small Johnsons. Why? Because it won't be about dick length, girth, or size. No, it's gonna be about erotic stimuli and friction. Plus, going at it doggy style when he's tiny isn't as unpleasant as being penetrated by a huge junk, no matter how much you love anal.
Foreplay goes a long way
If neither of you likes to jump straight between the sheets, foreplay is the go-to word here. He will take his time and use his favorite ways to make you so wet, you'll practically beg for his dick. The more turned on you are, the less it will matter that his peen is not generous in size. You will come just at the thought of having it inside you.
Try the 69 position
Have you never fooled around using this position? Now's the best time to expand your horizon. When dealing with a small-endowed gent, the 69 works like a charm. So, position yourself until both of you get comfortable, and start with a toe-curling blowjob. While you're busy with that, he will eat you out until you close your eyes and moan for more. If you want and he's OK with it, a little deep throating will make things even more exciting.
Let him go down on you
Oral stimulation provided by a guy with a small penis is unlike anything you've ever felt with a well-hung man. Yes, it has to do with him compensating for his size, length, and girth. Your date will want to blow your mind with something other than his dick. In which case, oral sex will be the main dish served for dinner. Allow your client to show you how well-versed he is in the art of eating pussy and we bet you'll scream his name in minutes. Tell him how you like it if he doesn't ask you. Guide him along by moving your hips so he can hit your G-spot, touch his hair, and so on. Let him play with your breasts and nipples or ask him to do it.
That's it from us on how to handle a small dick. Would you like to share other tips? Feel free to do so using our comments section. Can't wait to hear from yo