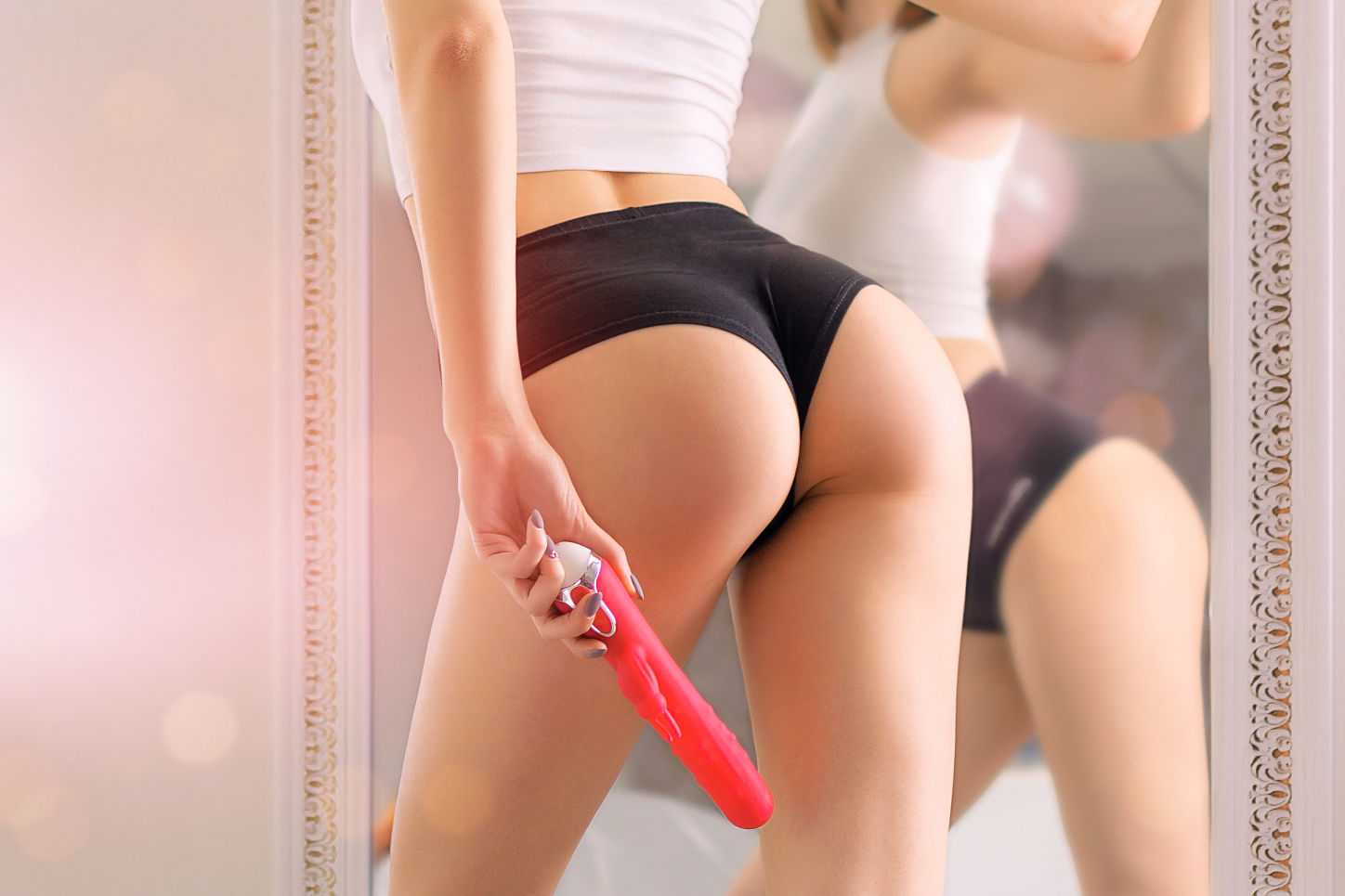 Whoever invented lube should receive a standing ovation, wouldn't you agree? It's amazing what a difference it can make if, say, you want to try anal for the first time. In case you're thinking of going Greek-style without it… let's just say it won't end well. Or who knows, maybe you'll love it. Try and see if you're OK with that. If not, always keep some lube close by for your future kinky adventures.
Coming back to our topic at hand: let's see some useful things about lube that maybe you didn't know about.
Every lady is unique
What works for our friend won't necessarily produce the same results for you. The best thing you can do is to trust the whole trial and error process. In other words: buy a couple of the best-rated lubes on the market and see which one gives you the best orgasm. Every woman does this at some point until she discovers her holy Grail, so don't worry. You'll definitely find the perfect lube for your needs sooner rather than later.
Don't listen to haters
One thing many close-minded people like to say about those who love lube is: "Something is definitely wrong with you, why would you use that?" or "You must be broken somehow if you like lube." Never ever listen to them. You're functioning properly and you're so much better than naysayers at knowing what turns you on and how to enhance pleasure. You are an uninhibited person who's in full control of her own body and they simply aren't.
Better than spit
You've probably already noticed many adult stars using spit as a lubricant before penetration. While that might work in real life for some of you, too, the truth is this: in the long run, spit has the nasty tendency of drying out faster than lube. Which is not ideal if you and your client want to enjoy longer and intense sessions of sex.
No oil-based lube for you
Mixing lubes based on oil with a condom should be a hard pass. Especially if you love petroleum jelly or baby oil in your lube. Why? Because these will ruin the latex in that rubber and make it break faster than usual.
Don't rely on regular forms of lube
Before buying lube, make sure you read its list of ingredients. Does it contain stuff like glycerin, Vaseline, or oils? If the answer is yes, look until you find a healthier one. The unhealthy ones don't play nice with a lady's private parts, particularly if you're someone who ends up with all sorts of infections on the regular. And besides, the list of forbidden items mentioned above shouldn't even be allowed near your vagina.
Speaking of glycerin: did you know that laxatives have it in their composition? Now you do, so stay as far away from it as possible if you're considering anal sex.
No silicone lubes with your silicone sex toy
If you love your sex toy more than anything, you might want to keep them away from silicone lubricants. The reason for that? They will damage them.
Even so, they won't ruin a condom. So instead of using a water-based lube, opt instead for those based on silicone and everyone will be happy.