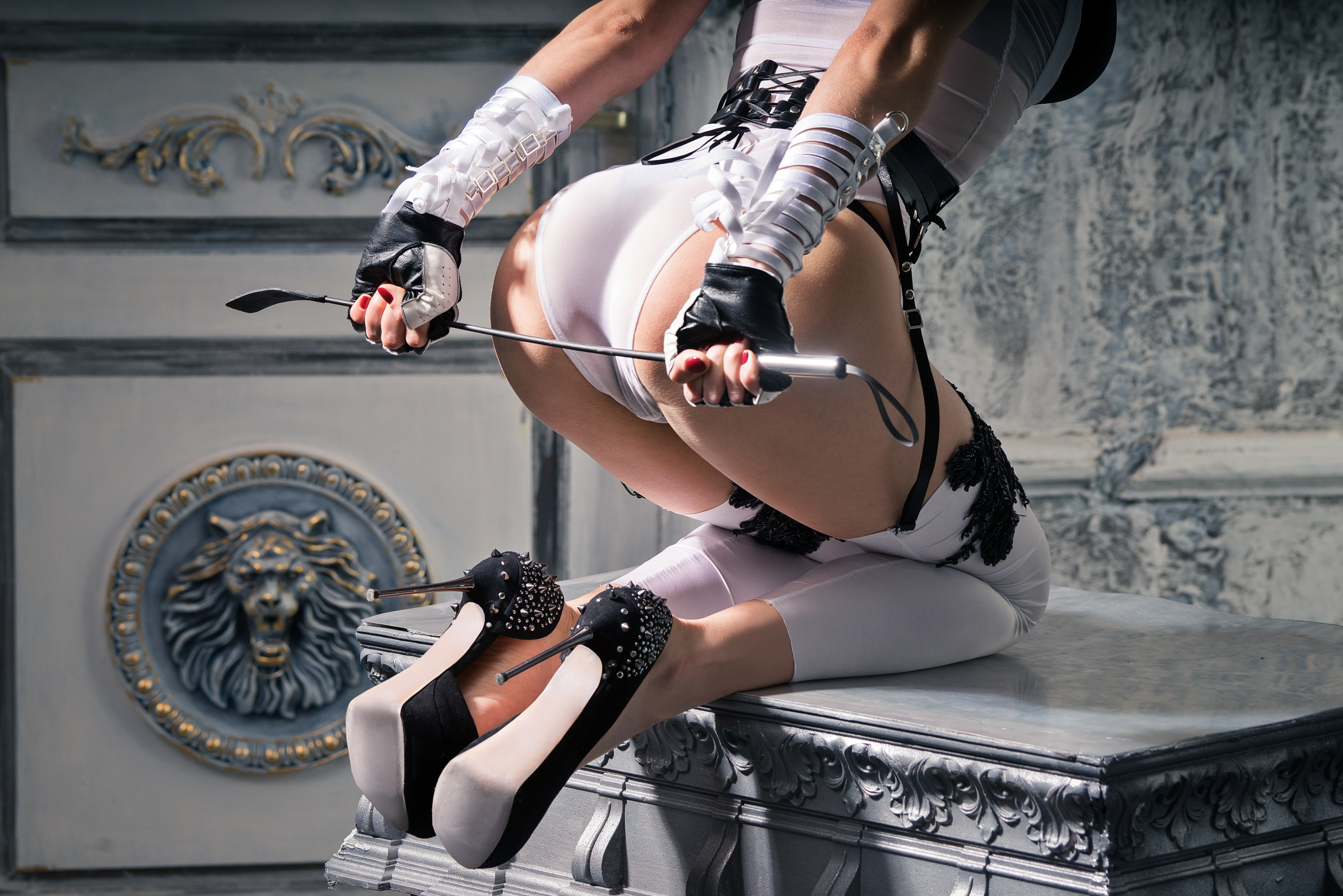 You're thinking of expanding your service list and entering the realm of BDSM play?
Do you want to start slow and ease into the BDSM practices?
If the answer is "YES" to both the questions above, then this guide is for YOU!
BDSM can sound scary, mostly because we associate it with rough play, tight rules, power, movement restriction, dominance, extreme sexual practices, and so on. But that doesn't have to be the case. You can ease into BDSM, first by learning what BDSM stands for and by finding out what parts of the BDSM play you feel comfortable with, which BDSM practices are suited for your personality and what are you willing to offer to your clients.
BDSM doesn't necessarily have to mean dark dungeons, whipping, or ass slapping. Shake off the BDSM image portrayed in movies, because in their BDSM play tends to be taken to extremes.
See what you like!
If you think of starting to offer BDSM as a service, but you are not a BDSM provider, or never tried this type of play yourself, the first thing you need to do is see what sparks your imagination, what makes you horny, and what seems to align with your beliefs when it comes to pleasure, boundaries, respect, pain and so on.
Start by reading erotic literature, focused around BDSM play, then start watching some porn that has BDSM practices included, and just see what turns you on, what you'd like to try for yourself, or what you'd like to offer to your clients.
Don't rush into it. BDSM play is not rushed service.
BDSM is all about confidence and open communication. You can have some light BDSM play with a new client, but for more intense play you need to establish a relationship based on trust and communication with your client first. So, if your date only wants you to put him in handcuffs, drop some hot wax on his naked body, run the whip all over his body and slap him gently a couple of times, that's ok, that's vanilla play and you can do with a new client. But if your client wants to be humiliated, wants you to walk him in a leash, to lick your toes, or he wants you to be the submissive one in a fantasy that he wants to fulfill, then you'll need more than just an hour-long date to set things in motion.
You need time to talk about the specifics of his needs, about safe words, about how he envisions everything to go, and only then you can get down to it.
BDSM DUO experience, ideal for first-timers
If you're already offering DUO service, then trying to bring the BDSM practices into the DUO service may work good for you, because it would offer you some emotional comfort, trying something new with a fellow provider that you trust. You could support each other, you could ease into the BDSM play by trying things on one another, you could talk about boundaries, about the practices you're about to include in your DUO service and about safe words, costumes, toys and so on.
Safety always comes first
No matter if we're talking about emotional safety or boundaries not being crossed, you must always put safety first. So, talk about safe words with your client, make sure to choose a short, easy to remember safe word, that will be mentioned when a certain play is too rough, when you feel uncomfortable, unsafe, or when you need time off or to end the game altogether. Also, even if you don't hear the safe word, make sure to ask your date if he's ok and if he's feeling comfortable with what you are doing. You could also establish a non-verbal signal to let you know that he's feeling great and needs you to carry on – like a double tap on your hand or something like that.
Never involve drugs or alcohol in BDSM play
Offering BDSM services imply full awareness of both the body and the mind. You and your client must be in your best shape, so nobody gets hurt, and to be fully alert if the safe word is being used. So, no drugs or any type of alcohol should be consumed before any type of BDSM activity.
The stages of offering BDSM service as a provider:
1. Talk about how the BDSM action will take place, step by step. Make sure your client offers you all the details about his desires and taboos.
2. Get consent for the actions you're about to perform. Make sure to dress it all up in a sexy manner, not to spoil the mood.
3. Use the safe word when necessary.
4. Don't forget about after-care. Because BDSM play can be intense and emotional, the client might need a "bumper" time before the date ends, some time to step out of the BDSM play mood. This "bumper" time is called after-care and it can consist of cuddling, hugging, caressing, or just laying down talking about what just happened.
You too can be a BDSM service provider, but you must first know your own limits and make sure to do only the things that feel comfortable for you.
Are you offering BDSM services, or considering offering this service to your clients? What advice do you have for a first-timer? We can't wait to hear your opinion on this subject!