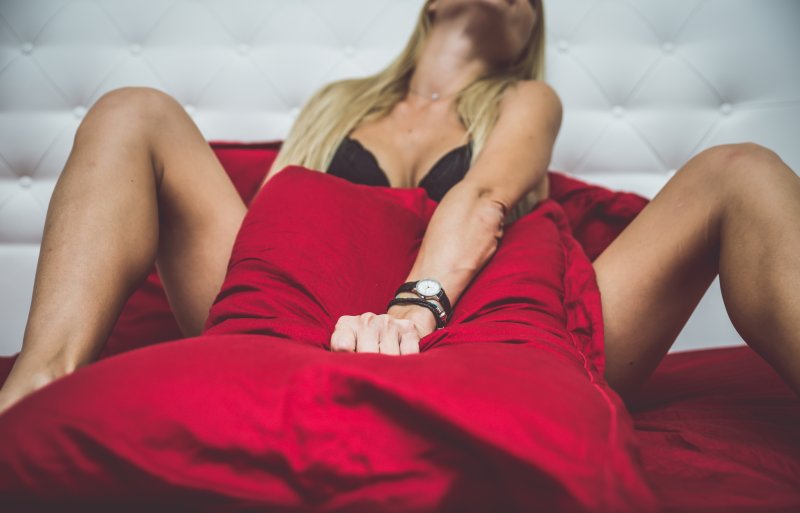 You've all heard by now that exercise is great for relieving worries, stress, and other problems in our day-to-day lives. However,… masturbation is even better! You'll get to enjoy yourself and your body in new ways, find out what makes your knees weak, plus you'll have a great night's sleep. Not to mention that enjoying a one-on-one session with your lady parts releases some of your built-up sexual tension in the safest and most natural way possible.
Today we will give you some pretty good, if we do say so ourselves, tips for all our readers who have a vagina. First off, though, let's take a quick look at the most common types of orgasms and how they're triggered.
1. Anal
If you love deeper penetration, use a sex toy. Otherwise, you can always rely on your trusted fingers to get the job done. Don't be alarmed when you feel like peeing: it's completely normal. Only you won't actually do it, because it's just your anal sphincter experiencing contractions.
2. Vaginal
This one happens when you either play with a sex toy or you insert your fingers into your honey pot. Orgasms are felt deeper than other masturbation techniques, because your vaginal walls will also get in on the action.
3. Clitoral
What makes clitoral orgasms exciting? It's this simple fact: you play with your clit using either toys, vibrators, or your own fingers. Your brain and skin will thank you loads for that blissful action 😉
4. Erogenous zones
When it's just you and your body, you get to enjoy amazing orgasms. Here's what you can do to make that happen: pinch your nipples, rub your ears or inner thighs, and caress your neck. Play around and see what gets you all hot and bothered. Stimulating your erogenous zones is heaven on earth!
Now that you know what's what when it comes to masturbation types, let's move on to the next best thing: tips and techniques.
1. Set the mood
This one is a major point to take into consideration. Because if the mood isn't right, your solo play will flop. Make a list of things that get you going. You could, for example, light a couple of scented candles. Or turn the lights down low and listen to your favorite jams.
2. Use unconventional sex toys
We know dildos and vibrators are a thing with lots of ladies. How about you try something new for a change? Ditch those two, grab a pillow and rub your clit against it. Alternatively, head over to the bathroom and use that showerhead down under.
3. Don't rush things
Experiencing pleasure on your own doesn't have to be a race against time. Take it slow, dear escorts. No good thing ever came out of hasting things, right? Besides, masturbation is about enjoying and giving in to all your senses. By spending longer on it, you will experience so many amazingly complex sensations surging through you.
4. Use adult materials
If you're not one to rely on your imagination when it comes to self-play, you can turn to erotica. There are so many awesome dirty books on the Internet and in physical shops. Look around and you'll definitely find something to turn you on.
You could also try some sexy sounds if that arouses you more. Shop for audiobooks which concentrate on that and let your imagination run away with you.
5. Lube is your friend
Does your body produce little or no self-lubrication when you're turned on? Not to worry, there's nothing wrong with you and you don't have to despair. You can easily grab some lube (make sure it's made from stuff that doesn't give you allergies) and keep it within reach.
That's all for part one on our masturbation tips. We'll be back next week, so don't forget to tune in 😊