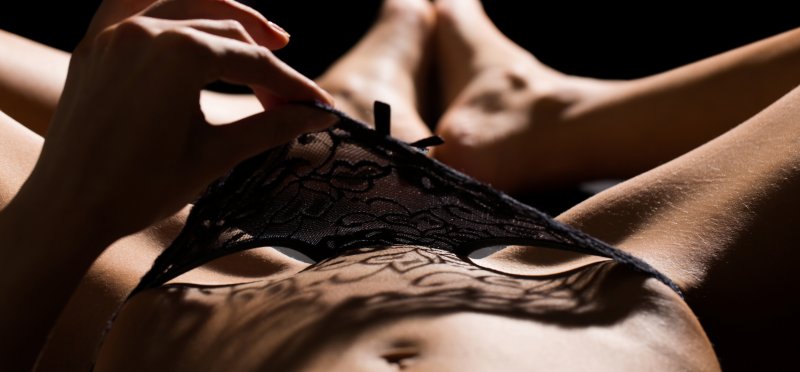 Last week we took a trip down masturbation lane and gave you, vagina bearers, some insight into the matter. We talked about the most common types of orgasms, how they're triggered, and what you can do to experience amazing climaxes.
Today we're back with useful moves aimed at those of you wanting to explore the four types of orgasms we mentioned in part one of our best masturbation tips and techniques. Take a peek and find out what's most optimal for you and your needs. Enjoy!
For anal
To make sure you don't end up in pain, we heartily recommend healthy doses of lube for this type of orgasm. After you've taken care of that, on to the fun part.
Begin by massaging both the inside and outside of the anal opening. Insert, gently and slowly, either a sex toy or one of your fingers into the anus. Anal beads, plugs, or vibrators work best if you prefer toys instead of your fingers. While you go into the anus with one of those, make sure to switch between in-and-out and circular motions. As soon as you feel pleasure heightening, move at a faster rate. You'll finish with a flourish, ladies!
For vaginal
As in the case of anal orgasms, this one should also be approached with a massage. It will help you ease into the thick of things. So, start by massaging that vaginal opening of yours. Oh, but first, your friend down there needs to be good and wet. Which means, you guessed it, using lube. After the massage is done, follow that with the insertion of your favorite sex toy into your honey pot.
You can use your finger if you're more comfortable. Move the toy (or finger) in a stroking action. You could also go for an in-and-out or circular move; or combine the motions. To better bring your G-spot to life, we suggest using the following motion: come hither. Now increase both pressure and speed. Are you close to seeing stars? Savor it to the max, dear escorts. Feeling nothing? Don't worry, you're not broken: not all ladies experience the big vaginal O.
For clitoral
Your pearl is the most sensitive area of your erogenous zones. Stimulating it even slightly will send shivers up and down your body.
On to the clit we go, then. Take to the fleshy area on top of the pubic bone and massage it. Run a couple of your fingers along both inner and outer lips of the vulva. Then begin stroking the clit through the hood. It's important to settle on a certain rhythm which gets you high. You could try this instead: use your middle fingers and your pointer to form the letter V. Now slide all of them up and down each side of the clit's shaft.
Is it all wet? Great, you can now move harder and faster while applying some heavy pressure to intensify your tingles. You'll feel an orgasm coming real soon.
For erogenous zones
Combo orgasms help stimulate every sensitive area you have. In other words: it's a full-body thing that will make you scream for more.
For it to work as it should, you can either use a combination of sex toys plus fingers or just your own two hands. As for the perfect rhythm… sky's the limit. Play with your vagina and clit simultaneously while using opposite or parallel motions. Mix speeds until you find what works best for you. The main idea is to experiment. Pinch, tug, rub, whatever works for you. Either way, it's gonna be unforgettable, we promise.
That's it from us on the topic of masturbation. As always, we're looking forward to hearing suggestions or other tips and techniques for self-pleasure from you 😊