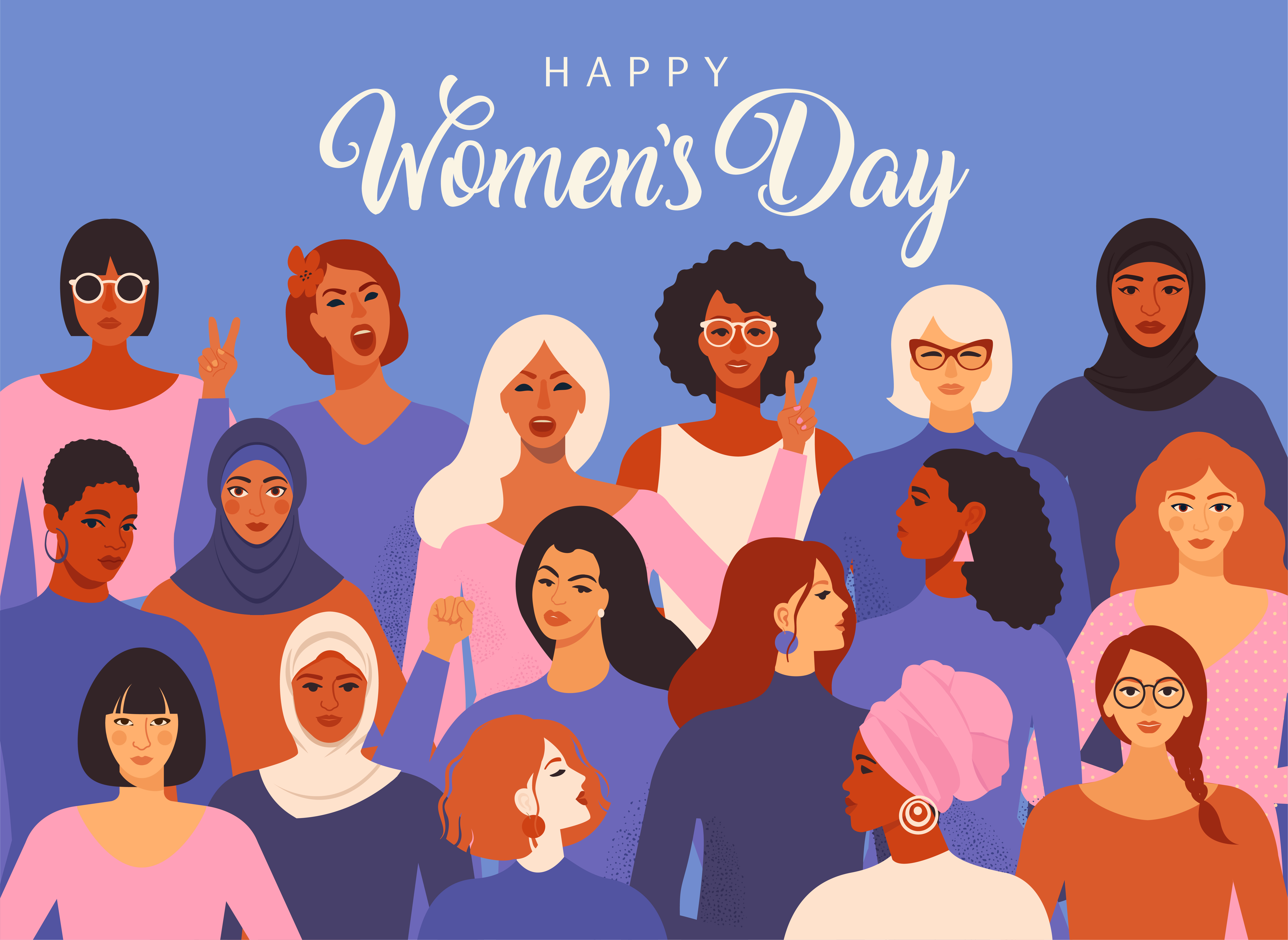 Today, the 8th of March, people all over the world celebrate International Women's Day, a day of appreciation towards us, and the special ladies in our lives.
Today, more than ever is the time to express some self-love and appreciation towards the body that keeps you going throughout the day, the heart that beats with excitement, the soul that keeps being young and restless no matter the hardships, and the mind that keeps you strong and powerful!
So, ladies, no matter the struggles, the hardships, the busy schedule you might have, remember to occasionally take a moment to just breathe, give thanks to yourself for being the awesome woman that you are, and just show yourself some much-needed self-love.
Stop comparing yourself to others
The best thing you can do to yourself is to acknowledge the unique person that you are and stop comparing yourself to others. You have a unique family history, a unique set of traumas and hardships that led to whom you are today, you have a unique thinking and a unique voice….so why should you compare your success and your life to one of the others?
Be kinder to yourself and start underlining your qualities and count the good things that you do, instead of just focusing on the bad. It may be difficult because the bad things always seem bigger, but take it one step at a time.
Write things that make you awesome on post-its and put them on the bathroom mirror, so you can read them first thing in the morning; put a cute, encouraging note for yourself on the fridge, so you can read it as you make breakfast; download an app with motivational quotes, to receive one when you least expect it.
Be connected to what happens around you, be sympathetic, help if you can, say a prayer, send good, positive thoughts in the universe, but don't obsess over other people's dramas. Do as much as you can to help others and then return to yourself and try to re-balance your mind.
You are more than your looks
Your value lies beyond the size of your boobs or the roundness of your ass. You are so much more than just a pretty face; your worth doesn't stand in the size of your lips or the clothes that you are wearing!
Your value stands in the way that you act and think, in your kindness, in the way that you make others feel, in your contagious laughter and your unique personality. Keep that in mind next time you feel depressed over some extra weight you feel you are carrying or other small things that should not actually matter to you!
Trust yourself and get rid of toxic people
Trust your judgment and your intuition, and if you feel that the company of the ones around you causes you more harm than good, then let them go. If after a conversation with a person you feel more drained of energy than charged, if someone gives you anxiety only when you see them calling you on your phone, if you feel overwhelmed and always used as a saving raft by others, then these are all toxic people that you should distance yourself from!
3 ways to show some self-love
· Be grateful and celebrate your wins
Keep a small group of friends and family close and try to get together as much as you can to celebrate your wins and victories. We are taught to believe that only something huge and important is worth celebrating, but we live in difficult times, so every small victory is something to be proud of. And keeping your dear ones close is very important for your mental health and overall well-being.
· Shout down social media
Occasionally is helpful to just shut down all social media and keep your mind occupied with something else, like watching a movie, reading a book or a magazine, calling a friend, taking a walk, going shopping, or going to a spa.
Short social media breaks are important to your state of mind because it helps you reconnect with the world around you and help you shake off any anxiety that may occur due to constant exposure to social media's toxic messages.
· Let your inner child come out to play
Sometimes goofing off, being playful, letting go of the rules, is the best medicine we can take for our state of mind. Embrace that inner child of yours and let him out to play once in a while, do crazy things, laugh, run, play, eat sweets, do whatever makes you feel free, young, and vibrant.
Have an amazing day, ladies, and remember to celebrate yourself more than just one day in a year. Show respect towards your body, be kind to yourself, respect your boundaries, pamper yourself as much as you can and give yourself some love.
Happy International Women's Day to you all!