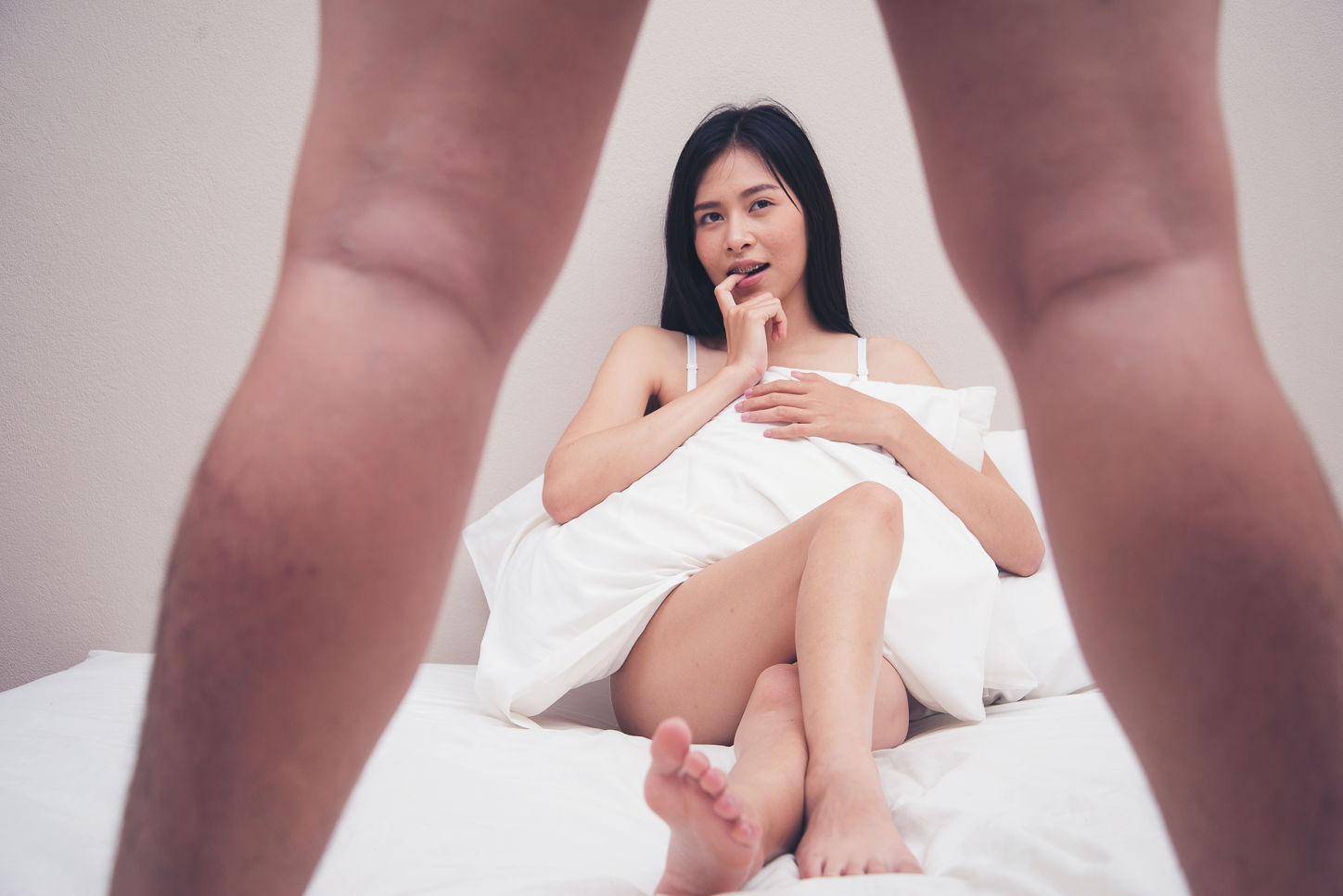 As you've no doubt seen by now, male clients come in all shapes and sizes. Some are very well-endowed, others fall somewhere in the middle, while a third category is comprised of guys with smaller dicks which nonetheless do great work in bed.
Today's post is all about how to handle a very generous Johnson. While the prospect of having sex with an owner of such a dick is enough to make you all wet, it's not always sunshine, lollipops, and rainbows. No matter how skilled you are and how many penises you've seen, huge ones can be tricky to work with. Both from your point of view and his.
Let's see how you can handle a well-endowed guy during your next date.
Communication is key
Being vocal, especially behind closed doors with a client, is very important. If you feel like he's thrusting his penis way too deep and fast, tell him. You don't want to make it painful, do you? He'll know what he's doing wrong, and you'll be able to guide him in such a way that both of you simultaneously feel intense satisfaction without the pain.
Use lube
Lubrication is heaven sent and it should be used on the regular if you're up for it. In the case of a huge dick, it's actually a must if you want to be able to enjoy great sex without crying.
Our advice is to buy quality lube. The best one is silicone-based, so look for that the next time you do your shopping. Lubes based on silicone have two advantages. One: they aren't as sticky as others. Second: they last much longer. Make sure you use lots of lube both before and while you're being penetrated.
Another tip to keep in mind: place the lubricant on the shaft and the top of the guy's dick. Put some on your vagina, too, and you're good to go.
Take it slow
Why rush into things if you don't have to? You'll only end up disappointed and the action will be less than stellar for you while he'll be the happy one.
In case the guy's penis is big in length, ask him to move at a slower pace. The two of you can also use certain positions to make it comfortable. We'll get to those in a bit.
If his friend down under is big in girth, we suggest investing in foreplay and using that silicone-based lube we mentioned earlier. Great quality foreplay should be about feeling aroused and relaxed before he unleashes his big package. Give each other sensual massages, kiss and play with one another's erogenous parts, or use a vibrator to heat things up. Get as intimate as you can with your date, give him a slurpy blowjob, and everything will be set for fireworks!
Best positions for great sex
Now that you know how to handle his big dick, let's see what positions to use to make sexy times as comfortable as possible.
1. Cowgirl
Get on top of him as he's laying on his back in bed, then lean back after you place your hands behind your body. You'll be in full control of the penetration and how deep it can be.
2. The side by side
While you lie on your side, make sure you face one another. Next, lift one of your legs up, and let him go inside you. Lower your leg afterwards. Your clit will be stimulated like there's no tomorrow.
3. Spooning
This is one of those positions which help with penetration. Tip: be sure to raise one of your legs a bit while spooning.
4. Doggy style
For this, you need to stand up first. Now turn around, bend over, and place both your hands against the wall. He will insert his dick and begin to thrust. Bliss all around 😉
Do you ladies know of other ways to handle a huge penis? Let us know in the comments section below 😊