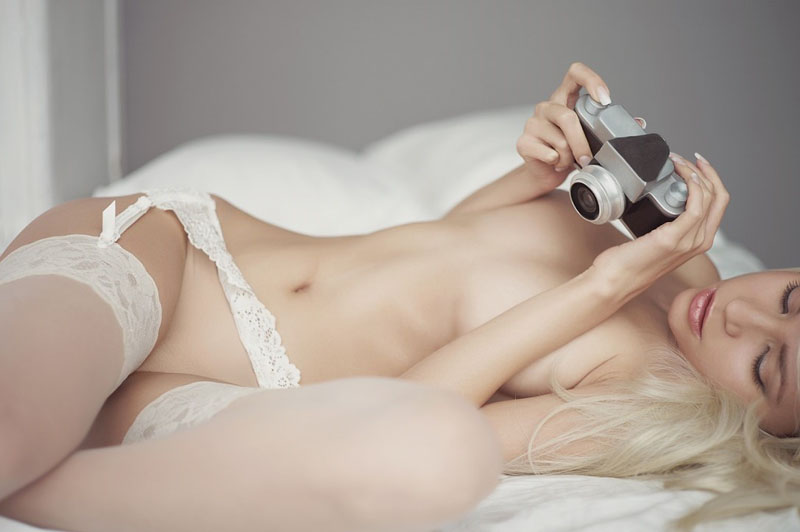 We're a highly visual-oriented society. Hearing, touching, smelling always fall short of seeing, and the marketing world knows precisely this. That is why you'll always see advertising techniques lean towards the visual. Think about your own business: escorting. Isn't 'seeing' the most important aspect for your customers? Of course, it is.
Your loyal clients might look past your physical traits, but the new patrons don't know you or your personality. Certainly, you have your description and that gives off a hint of who you really are, both as a person and as a companion, while adding to the image created by your photos in your gallery. However, the thing that is really going to make you stand out amongst the crowd is an escort video.
In a video, clients can see more of you – not just how you look, but the fact that you are a living, breathing beautiful body with an expressive face. If you talk in the video, your voice could also add to the level of attraction your clients feel. And if you've ever thought that videos are difficult to make and a high-end product, we're here to tell you that in this day and age anyone can make a cool little video. All it takes is a bit of work. Want to know the steps you have to take? Easy!
1. What's my story?
Writing the script for your video is the prime step as it's going to make the rest of your work way easier. You don't actually need text. The video could just be of your sexy, flirty self, getting all dolled up for an encounter. But even so, you should write down the key scenes and close-ups you want. The objective of the video is to sell your services, so imagine what your clients would like to see – what would convince them to pick you over the rest? Tell one story in 30 seconds or one minute. Have three convincing scenes and make them connect in a comprehensive fashion. Having lots of shots of you in various lingerie would only going to confuse the viewer.
2. What shots should I take?
Once you're done jotting down your video story, it's time to settle on the number and order of shots. Let's, for example, choose a video for Angela, a redhead escort working in New York, who started out as a maid. She decides to use her past experience as the basis of a fantasy caught on video. The shot list of her video could start out like this: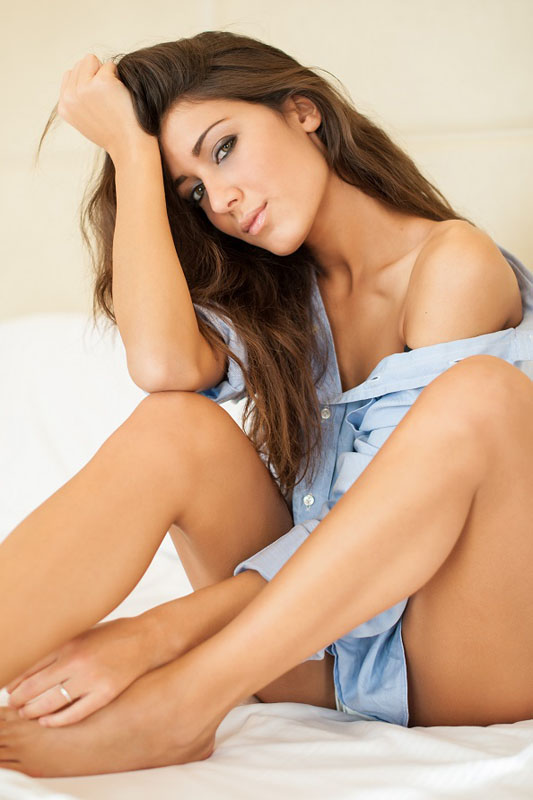 a. Long shot, messy master bedroom. Angela enters her employers' bedroom, opens the curtain and starts making the bed. She's only wearing a skimpy maid outfit.
b. Close up of Angela near desk. She looks at the wedding photo on the desk of her two employers', and places it back, face down.
c. Close up of Angela being embraced from behind by a man, elegantly dressed.
d. Close up of his face, kissing Angela's neck. He's obviously the same man as the one in the photo.
Cut scene with Angela's name and contact details, alongside the motto "Nothing messy about this affair" – a play on Angela's former job as a maid and her current job as an escort.
This video idea was just from the top of our heads, but we think it is an excellent example to help guide you in your own video plan.
3. And now the details: when, where, with what?
You've figured out the 'what' itself by now, after following the first two steps, but now how do you go by making the video itself? Well, easiest and most professional way would be to hire a photographer to shoot your video. For something no longer than one minute and with just 3-4 shots, it would be an easy video to edit and produce, and most professional photographers will surely manage it. It would also be faster and cost less than hiring an entire film team.
You can even do something yourself. Just borrow a camera from someone and download some free video editing software. Or simply film a selfie video using your phone. You could do this when you're taking a nice hot bubble bath and say something in the lines of "Wanna take a bath with me? I promise it will be amazing. Call me." And then just say your number.
If you're doing a selfie video, however, try to help yourself out as much as possible. Speak clearly as the sound will probably not be perfect, and film it in a setting with decent light. This kind of video doesn't have to be longer than 15 seconds, so take lots of shots, repeat and pick the best one. And, please, oh, please, (we can't stress this enough), film it horizontally as most video hosting websites prefer a horizontal/landscape format.
The rest of the details are up to you, escorts, so just have fun with your videos and be creative. If you look calm, cool and collected, so too will your clients feel!