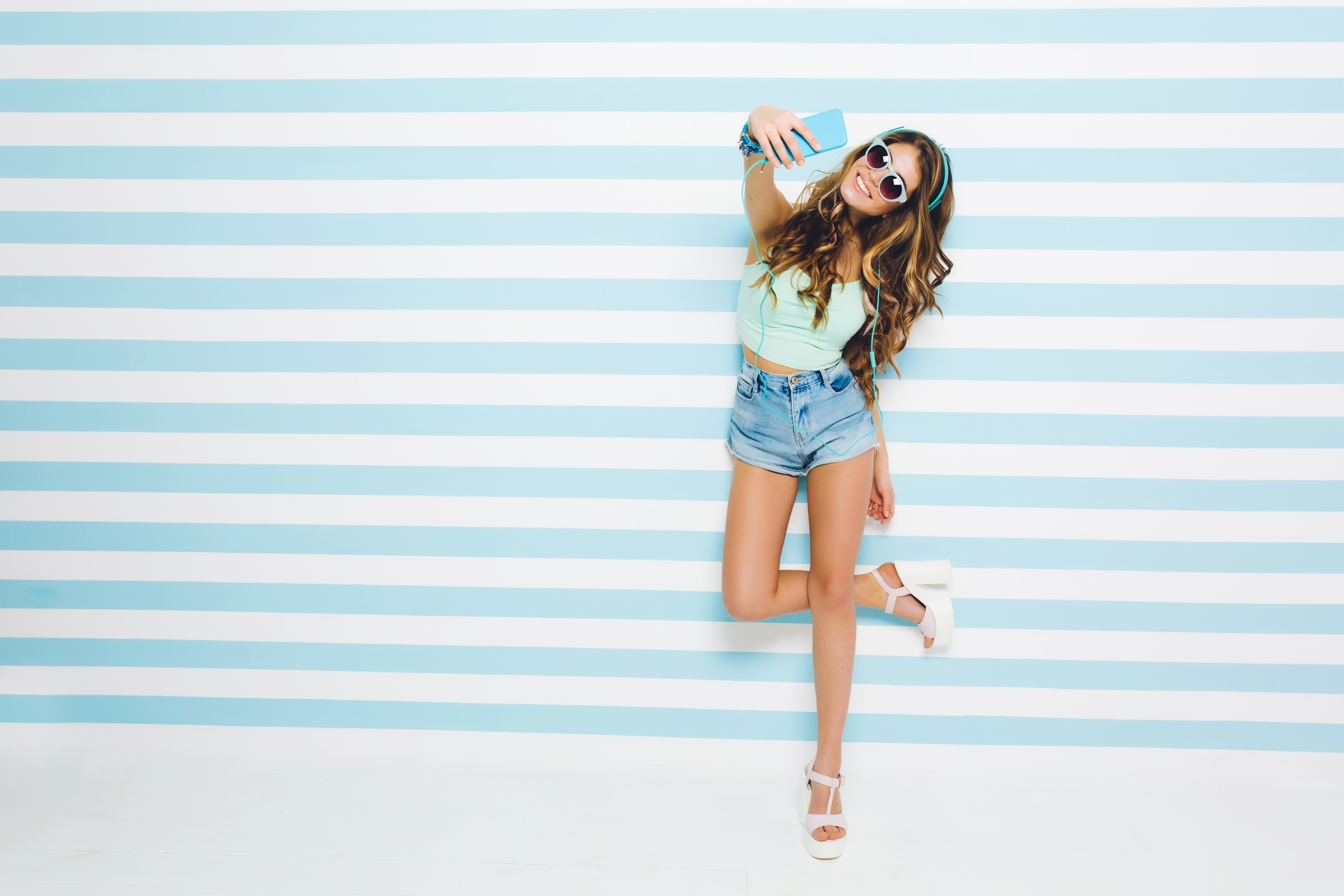 Is there a place for escort profiles on Instagram or other social media? The answer is definitely "YES", but under some conditions. If you are a professional escort and are looking to go beyond your personal website, to promote yourself and attract the right kind of attention your way, then going on Instagram and creating a personal brand is the ideal first step in that direction.
What is Personal Escort Branding?
Personal branding basically means painting a picture of yourself, of your traits, of what makes you special and what separates you from the crowd. To create personal branding, the keyword to follow is "CONSISTENCY".
You need to figure out how you want to be seen by others and stick to that image, do every post and every story having that image in mind, respect a color scheme, and certain topics you will post about and have a distinct tone of voice that must be found on all your posts.
Why should an ESCORT do that?
Having your own Personal Escort Brand will:
· help elevate your position in the industry you are activating (in this case in the escorting industry)
· help you raise your fees (so the goal is to earn more money)
· help you better select your clientele (aim higher, to a better and richer clientele)
· help you make a name for yourself and be recognized as a professional (attract brands for paid ads).
Your personal brand is your IDENTITY and should tell your STORY! So be authentic, don't try to impress or act a part, be yourself, make a plan and stick to it.
Your Instagram Plan Step by Step:
Step 1 – Your Instagram Bio
This is your business card, the first thing that your followers will see when entering your profile, so make sure to make it count.
There is a trifecta you need to have in mind: Profile Photo – Name – Bio.
Profile Photo
Choose a profile photo that is very uniquely you, and that tells something about your personality. If you are a fun, positive person that loves the outdoors, choose a photo taken out in nature, with you smiling and looking all natural and cute.
If you are a party animal and you adore being surrounded by people, choose a flattering photo with you at a party, looking fun, amused, and entertained.
If you are all about fitness and you believe that your body is your temple, choose a profile picture with you in gym clothes, looking happy and confident. Choose something representative for you, something that shows the real you 80% of the time, not that version you choose to be on special occasions.
Name
Your Instagram name should be EASY: to say, to spell, to remember!
Choose a clear, simple, easy-to-read and easy-to-find username, so that your followers can find you. If the username you are looking for is taken you can add something to it, to make it unique.
Bio
Instagram offers you a space of 150 characters to tell your followers who you are, what you do, and what can you do for them. Be clear and concise and use this space in a smart way. And don't forget to place a link to your personal escort website!
Step 2 – Who are you?
If you want to create a personal escort brand for yourself on Instagram you must answer this question: who are you and what do you want to transmit? and then stick to that answer throughout all your posts. After figuring out how you want to present yourself to your followers, every time you make a new post, a carousel, a story, or a reel, think if it matches the image you've created for yourself on Instagram.
To help you with that we give you five main traits from where you can decline your Instagram Image: when it comes to sincerity, you can say you are: down to earth, cheerful, real, friendly, or sentimental; when it comes to the excitement you can be: daring, imaginative, independent, spirited; regarding competence, you can describe yourself as: intelligent, confident or reliable; regarding your level of sophistication, you can say you are: feminine, charming, glamorous; and regarding your level of ruggedness, you can describe yourself as: outdoorsy, nature lover or tough.
Step 3 – Create a Mood Board
Put there, what you want your followers to feel when they see your Instagram content – it may be excitement, desire, happiness, glam, or coziness. Add quotes and words that best represent you. After that make a photo collage with images that are an inspiration to you or that express your feelings, and images that have a certain chromatic that you will follow in your posts. Add all these together and you have a mood board that will guide you to have a consistent, effective, and well-put-together personal escort brand.
Step 4 – What are your content pillars?
The content pillars are the main topics that you will choose to approach on your Instagram profile. This way you make sure you have a clear narrative and that your content is not all over the place, approaching any topic according to your mood. So, sit for a while and think of three to five content pillars that you are going to approach on a regular basis. It may be fashion, free time/relaxation, traveling, food, relationships, or maybe culture/movies, depending on what your interests are.
By having three to five content pillars set up in your mind, you will have a general image of what you should and should not post on your Instagram profile.
Step 5 – Hashtags
Using the right hashtags in your posts is very important because it helps you reach a bigger audience. Check out what are the most popular hashtags that fit your content pillars and use them. You get to use up to 30 hashtags per post, so feel free to test the hashtags that work best for you. Do a Google search and you will find what are the most popular hashtags in 2022 and what are the hashtags that have been banned by Instagram so that you won't use them.
Step 6 – Reply to all comments and DMs
Keep in touch with your followers, reply to their comments and DMs, and show them that you are a real person, that you are relatable, and that you are there for them. And keep in mind that your followers may become potential clients!
Have this advice in mind and create an amazing Instagram Profile Page for your Instagram Escort Persona. You will see that by posting daily and by being consistent, you will end up attracting attention not only from potential high-end clients but also from different brands that will want to associate themselves with you, paying you for ads.
But all is done in time and with a consistent action plan – daily posts, reels, and stories. And it will all translate into one thing: more MONEY coming your way!