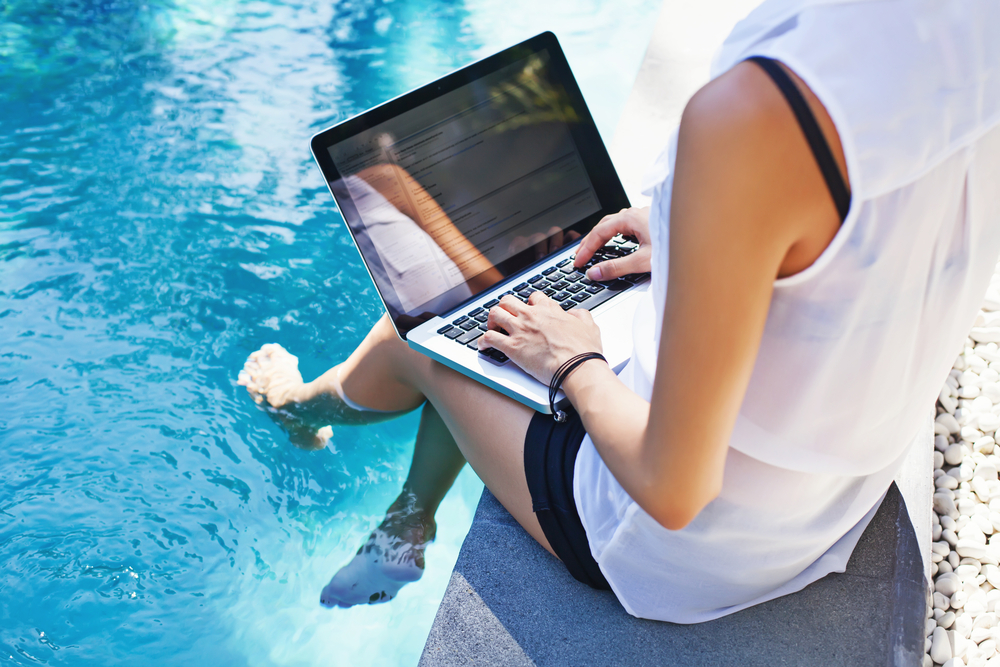 Knowledge is power, having control over your business is strength and being one step ahead in an industry where there's so much competition, is the way to success.
We are all talking about how important is to have your own website nowadays, but for many of you this idea may be still just a wimp or something that you could go on without.
But having your own website means POWER and CONTROL over yourself and over the messages that you put out there for your clients to see and resonate with. And these are two things that most escorts feel they are lacking in their escorting activities.
Don't give your power away!
Be the one true source of information. By having your own website, you become the "go to" place for real information. Your clients and potential clients know for sure that what YOU say on your own website is the real information. Because when you limit yourself to having profile pages on different agency websites or escort directories, you give your power and control over your information and over the manner that info is being presented by those running the show – the escort agency managers or the escort directory representatives.
By having your own website, you are the one calling the shots. You decide what you say about yourself, you control your schedule, you decide when it is time to take a break, when you feel like touring a city or when you want to remove a service from your service list.
It's your website, your show, and you are the only one deciding for yourself.
Your name, your brand!
Your stage name becomes your brand, and by owning your own website you can buy a domain name that will represent you and your business. You will not be just another escort from the vast list of an escort agency, or another profile among hundreds of other profiles from an escort directory.
You have your own domain, so you have a brand, you ooze confidence and respect, and you seem like a trustworthy escort to date.
You are easy to find
With your own domain name and your own website clients can always find you. And, by being the only escort on the website, your chances of being booked for a date are so much higher. No more competition, no more scrolling through different profile until reaching you.
Your website, your story
By having your own website, you own the narrative. You have a safe place to tell your story the way that you see fit, you get to choose the colors, the fonts, the type of information you provide, the photos you want to use and the services you can offer, and you can change all that as many times as you like.
Access to a client database
By having your own website, you can create your own personalized data base, where you have all the information you might need on your clients – impressions, ratings, emails, phone numbers and so on.
This way you have a general idea on how many regulars you are having, and you can contact those good clients to offer them special deals, or just to keep them interested and hooked with cute photos of yourself, sent from time to time, or short videos to spark their interest. Also, by having a list of all your clients' emails, you can send them special offers and personalized messages.
A demonstration of your professionalism
By having your own website, you are telling the world that you are here to stay, you are an experienced escort, you know how to offer good quality services and your clients can count on your professionalism and discretion each time they book you.
These are some of the reasons that having a website always seems like a great idea and the next step to take to fully benefit from your escorting career. Be where your clients are, be genuine, be sincere and always be your amazing true self, and the right clients for you will soon start to show up!