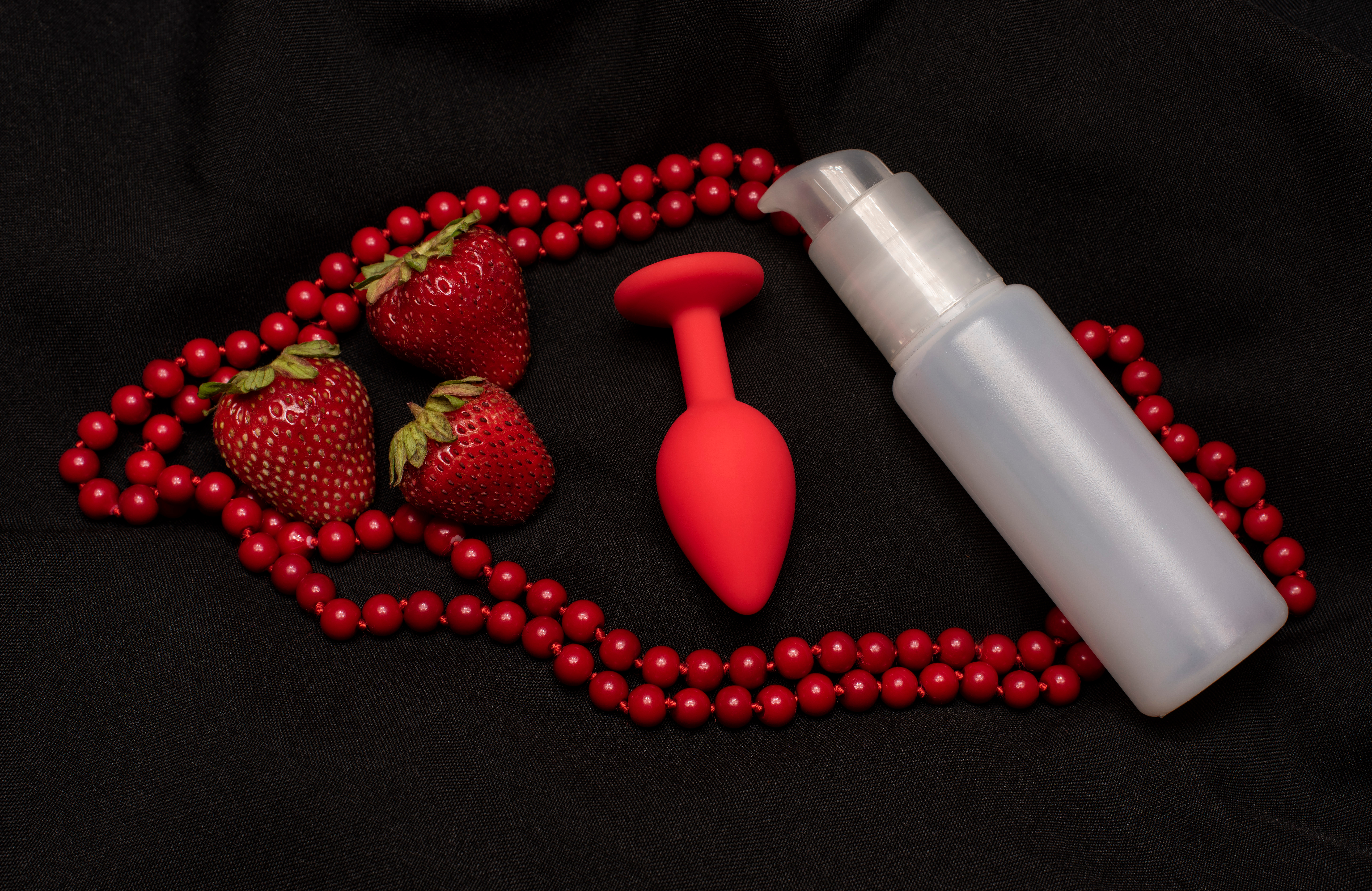 Lubrication, lubrication, lubrication…yeah, ladies, when we're talking about great sex and amazing orgasms, lubrication is key, because WETTER IS ALWAYS BETTER!
And choosing the right lubricant is actually a science, because there are so many types out there and not all are good for your sensitive parts. But here is where we step in with a short guide into buying the good lube that perfectly fits your needs.
Now, when you are a professional escort, you stop believing into that whole "natural lubrication is the only sign of arousal" crap, and star doing your research, looking for a lube that can be both efficient in combating vaginal dryness and have an amazing texture that will make your date want to have a taste.
Watch out for BAD INGREDIENTS!
Pay attention to the ingredients list and avoid lubricants that use glycerin, petroleum, propylene glycol, nonoxynol-9 or chlorhexidine gluconate, because these are the ingredients that can cause irritation and inflammation!
The Three Lube Musketeers: water, silicone, and oil!
When it comes to lubricants, there are four types out there on the market: water lube, silicone lube, oil lube and hybrid lube, a mixture of water and silicone. You only need to know your body, your sensitivities, your expectations from a good lube, and do some testing on your own to see which one fits you best.
· The old trusty water lube
The most famous of them all is the water-based lube, because it happens to also be the most versatile one, great for all kinds of sexual activities and perfect to use with silicone sex toys.
The water lubricant is light on the skin, it washes quickly without staining the sheets and, what's more important: it can safely be used with latex and non-latex condoms, without any risk of breakage.
Also, being water based is gentle on the genitals, balancing the PH and reducing friction during sex. So, what more could you ask for, right?
· The silicone lube for velvety sensations
If you want to splurge and make your pussy feel extra pampered, then you need to try the silicone lube. Because silicone is hypoallergenic, is also one of the safest choices you can make when it comes to good quality lubricants. So, buy yourself some silicone lube and let your vagina feel like is being covered in silk sheets.
Also, if your date has booked you for an over-night encounter, then you'd better be ready for less sleep and more sex, and that means that you have to go for the long-lasting silicone lubricant, perfectly fitted for a sex marathon.
The downside of silicone lube is that is not indicated to be used with silicone sex toys, because it can affect the silicone on the surface of the toys, allowing bacteria to grow on their crevice's.
· The oil lube for sexlympics
You've read it right, the oil-based lubricants are the perfect accessory to have when your weekend announces to turn into a sex marathon, because it stays and it stays and it stays on the genital area for a long period of time, allowing you to enjoy multiple positions and games, without having to stop for a re-apply.
It can also be used as a massage oil, so you save some space in your purse. But unfortunately, here is where the magic stops, because the oil lube also comes with some big no-no's, like the fact that it can't be used with latex condoms because it can cause them to break, and it can also cause vaginal infections on more sensible women.
A Special Treat: a lube that VIBRATES!
And as a special treat, we give you the latest craze when it comes to the wild pleasures of the vajayjay: the Liquid Vibrator!
The liquid vibrator is a gel that's marketed as an intimate clitoral arousal product meant to be applied on the vulva and then wait for the vibrations to kick in. To be honest, there are no vibrations to be felt, at least not the vibrations we're used to experience when using a traditional vibrator, but there are definitely some hot tingles that last for minutes and can lead to an amazing orgasm.
Do your research, test them out and see what lube is best for you. Take into consideration your type of skin and if you are prone to rashes, the type of date you are having – a quickie or an overnighter and choose wisely because the right lube can definitely improve you sex moves and your orgasms.
What's your favorite lube? What are your criteria when buying lubricants? We can't wait to hear your feedback!