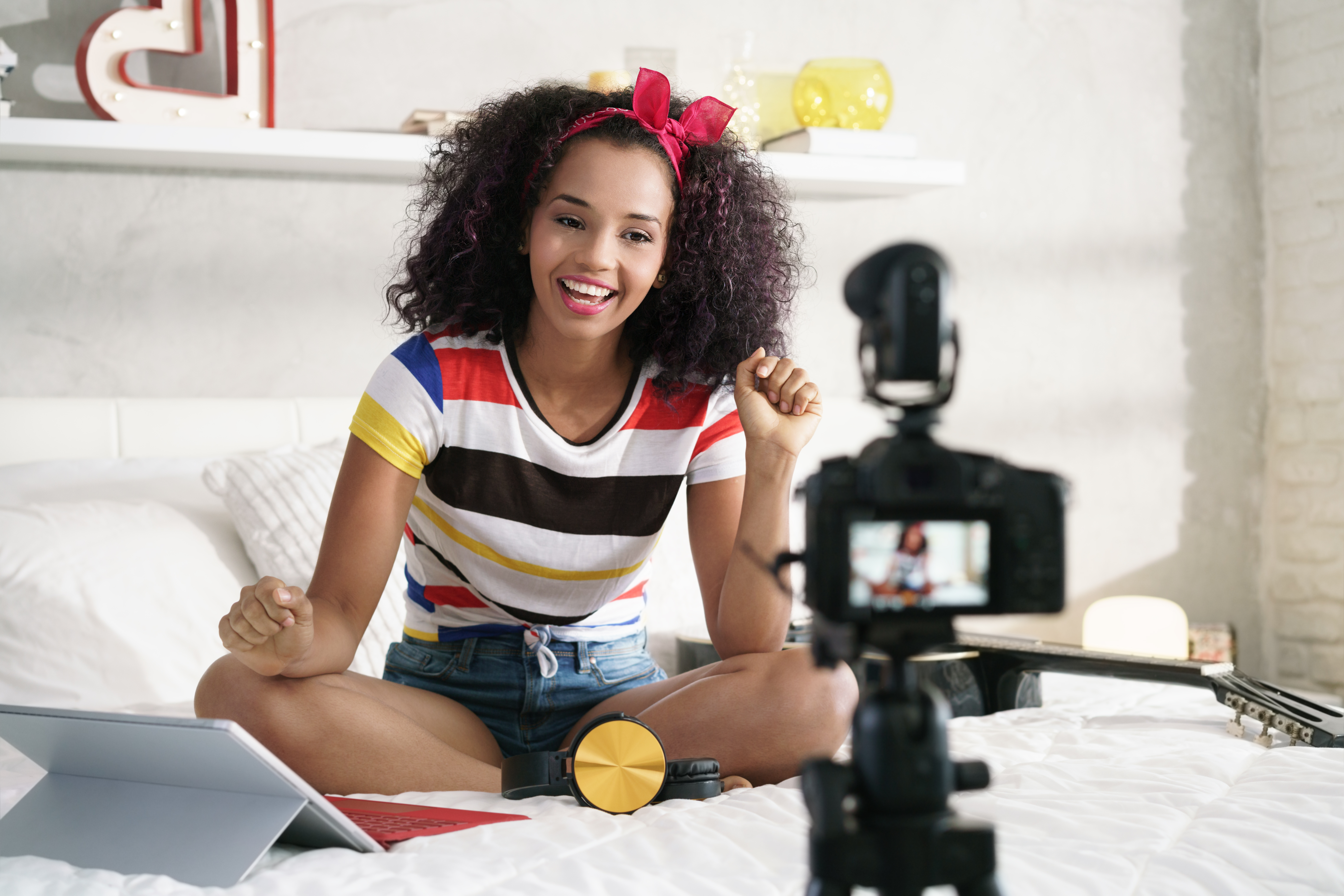 Women all over the world have started to make their voice heard, taking a stand according to their strong believes and become powerful influencers for other women looking for a model that can help them navigate through the challenges of today's world.
We're talking about powerful, empowering women from beauty, fashion, wellness, business and so on, badass influencers that can be a true inspiration and can guide you to find your own voice, your own set of rules to live by and your own principles that can help you improve your lifestyle in general and your quality of life in particular.
Here is a selection we've made, with some of the most prominent influencers activating on social media, that can help you get a better perspective on all things beauty, health and lifestyle related.
World-Changing Activists on Instagram
Amber Amour, with her @CreatingConsentCulture Insta page, is a force of nature when it comes to modern sexual education and ways of combating sexual violence and talking about rape culture. Being a rape victim herself, she dedicated her life to fighting against female abuse. Check her feed and get the much-needed information on how to heal after abuse, how to survive assault and how to fight to make your boundaries known and respected.
Janet Mock is another prominent figure in the world of activism. You can follow her Insta page @janetmock and see how this ex-journalist came out as a transwoman and soon became the leading voice for trans rights, bringing trans stories to mainstream audience. This is a very inspiring profile to have in your feed, a constant reminder to fight for your rights and to have your dignity respected and protected.
Wellness meant to make you feel good about yourself
Healthy ingredients, comfort food, good lifestyle choices, meditation, yoga, these are all the things that we're looking for when we're talking about wellness. But, instead of finding a source of inspiration and motivation, most of the wellness profiles existing on social media are so focused on presenting everything in the perfect light that they are missing the point, and instead of giving us a feel-good sensation and some guidelines on good wellness standards, they manage to underline all our insecurities.
But here are some amazing wellness influencers that are awesome to have in your feed, being all about acceptance and joie de vivre.
Kate Kordsmeier from @rootandrevel is all about exploring other cultures and discovering healthy ways of taking care of our bodies. She is a food and travel influencer, that travels the world to show us a sample of some of the world's most amazing foods and to give us a holistic approach on wellbeing.
Raoum Alsuhaibani can be found on Insta as @sukkarilife. She is all about enjoying a healthier and more sustainable lifestyle, with yoga and plant-based foods. If you're thinking about going vegan or if you are wondering about the vegetarian lifestyle, following Raoum's posts will surely offer you an inside into this lifestyle.
Jerrelle Guy, @chocolateforbasil, is a refreshing voice in Instagram's food scene. This famous food blogger, photographer, recipe developer and food stylist has a master's in gastronomy and a passion for good & gorgeous food, like we all do! Having her in your feed will give you that daily dose of food beauty, and will inspire you to cook more often, choose different ingredients and enjoy the things that are giving you comfort in your daily life.
Fashion and Beauty Insta influencers
If you're a fan of Emily in Paris or Gossip Girl, then you'll adore Kate Yuille and her Insta profile @ultrasophisticate that is looking for that extra touch of luxury, added to a Parisian fashion style. So, let yourself be transported into the world of high luxury, elegance, and sophistication, and get inspiration when it comes to street fashion and timeless looks to invest into, by having this famous fashion blogger into your Insta feed.
For a street style with attitude and casual-chic vibes, go search for Lizzy Hadfield and her @shotfromthestreet profile. She has a clean and fresh fashion sense and an aesthetics that can easily be used as a source of inspiration for all of you ladies.
When we talk about beauty, we can't miss Huda Kattan, and her world famous Insta profile @hudabeauty. Check her out because it is a must when it comes to makeup tutorials, tips and tricks and ways to look fresh and have a stunning makeup with good quality products.
Another beauty influencer to follow for great makeup, mostly based on NYX cosmetics, and surreal wigs, is Nyane Lebaioa @nyane. Original from Southern Africa, now located in UK, Nyane's content is amazing and can give you some high fashion looks to get inspiration from.
Em Ford is another influencer that's a true inspiration especially for those who can relate to her skin problems. Em Ford @mypaleskinblog, suffers from severe acne and is fighting to tackle social stigmas associated with scarring, acne, and birthmarks. Check her out and get your inspiration and power to fight your own skin demons.
What other influencers are making your day brighter or have made an actual change in the way that you think, that you stand out for yourself or that you take care of your body, soul and mind? We can't wait to hear more of your suggestions, because there's always room for one more influencer in our feed!