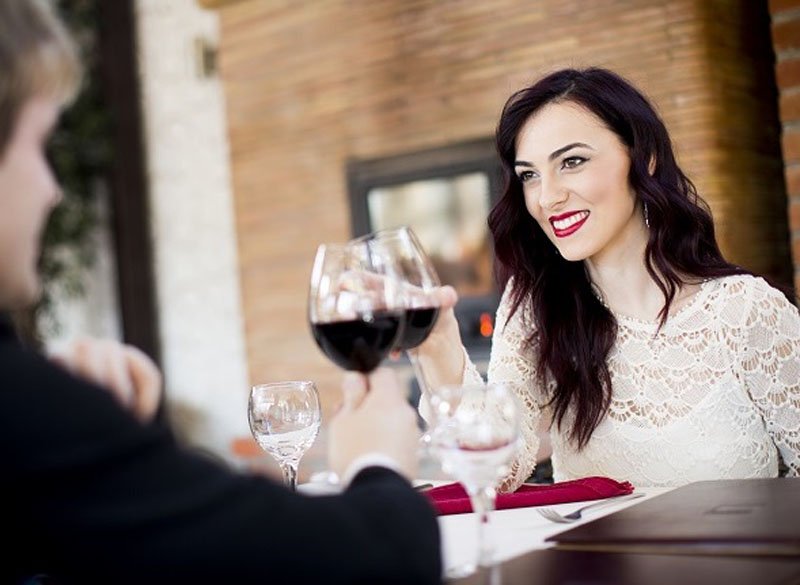 While there are many clients, who reduce the number of visits to escorts around the holidays, there are still many others, who are lonely around this time. Whether it's because they have to travel for work or don't have a family to spend the season with, these guys have needs that are best met with the help of a professional companion. It's up to you whether or not you want to take a vacation during this time, but you should know that Christmas and New Year's Eve represent some of the most profitable nights an escort can have, with the same or even less amount of work than usual.
How can you take advantage of everything NYE has to offer? Just ask yourself these simple questions below and organize the hottest New Year's encounter ever!
1. Who? --- Well, you, of course, but who else? Who is your target audience for this special night between the years? The most comfortable answer is your most loyal customers. They should get first dibs over your time for several reasons. First of all, you already know and trust them. Second of all, you already know what they want and like and can really organize a memorable night. So, before posting any public ad, write them an invitation via e-mail or text message (or using the other methods of communication you have with them), telling them that you are free and are eager to show them a New Year's like they've never had before.
If they don't get back to you in a couple of days, it's time to make your invitation public. Post your ad everywhere you can think of, but don't present a date with you like you normally would. Make it big, make it memorable, give them a couple of hints regarding the experience clients should expect. And speaking about the "what"…
2. What? --- The need to spend New Year's Eve with someone we are attracted to is deeply embedded in our minds. Sure, the Hollywood movies will always present it as "someone you love", but it's honestly more in the line of: someone you'd like to kiss at midnight. And that's really enough. Compared to most escort encounters, a New Year's Eve meeting won't last just a couple of hours. It needs to last the whole night. Because of that, a little more planning is needed than usual.
The usual "meet, greet, sleep" (with sleep meaning something else *wink wink*) needs to change into something more memorable. Hire a catering service to prepare a lavish meal for both of you, with decadent snacks in between. Buy expensive champagne and your client's favourite drink, but make sure neither of you goes overboard with the alcohol! Draw a bath for your customer and enjoy it together. Give him an impossibly long massage that will make him forget 12 months of stress. Really give him an unforgettable experience. Eventually you'll fall asleep together, but that doesn't mean the night is over. Don't rush your customer. Sleep until you're both rested, and in the morning, while your client showers, make him breakfast and coffee. After all, nobody likes to start the New Year on an empty stomach.
3. Where? --- The question is easy here. Do you organize the encounter from your in-call location or book a hotel? Regardless of the location, you should make sure your space has the necessary comforts for the occasion. Can you heat up the food your catering service bought? Do you have a fridge for the drinks? Is the bathroom stocked with the necessary bath products? Think of everything you and your client might need for the night and plan accordingly, especially if breakfast is an option the next day.
Now that you've got it all planned in your mind, more or less, you can start thinking about the price. Do you have a fixed rate for the entire night? Make it bigger because the experience is going to require financial investments as well. You're going to need money to rent a hotel suite (if you decide to), money for groceries and drinks and money for your outfit (which has to be new and perfectly sultry for the occasion). It's also going to be an exhausting experience for you to be on call for the whole night and a significant part of the next day, not to mention the preparations you need to make in advance. Take all these details into consideration before setting a price, and when January comes, take two days off because you totally deserve it!