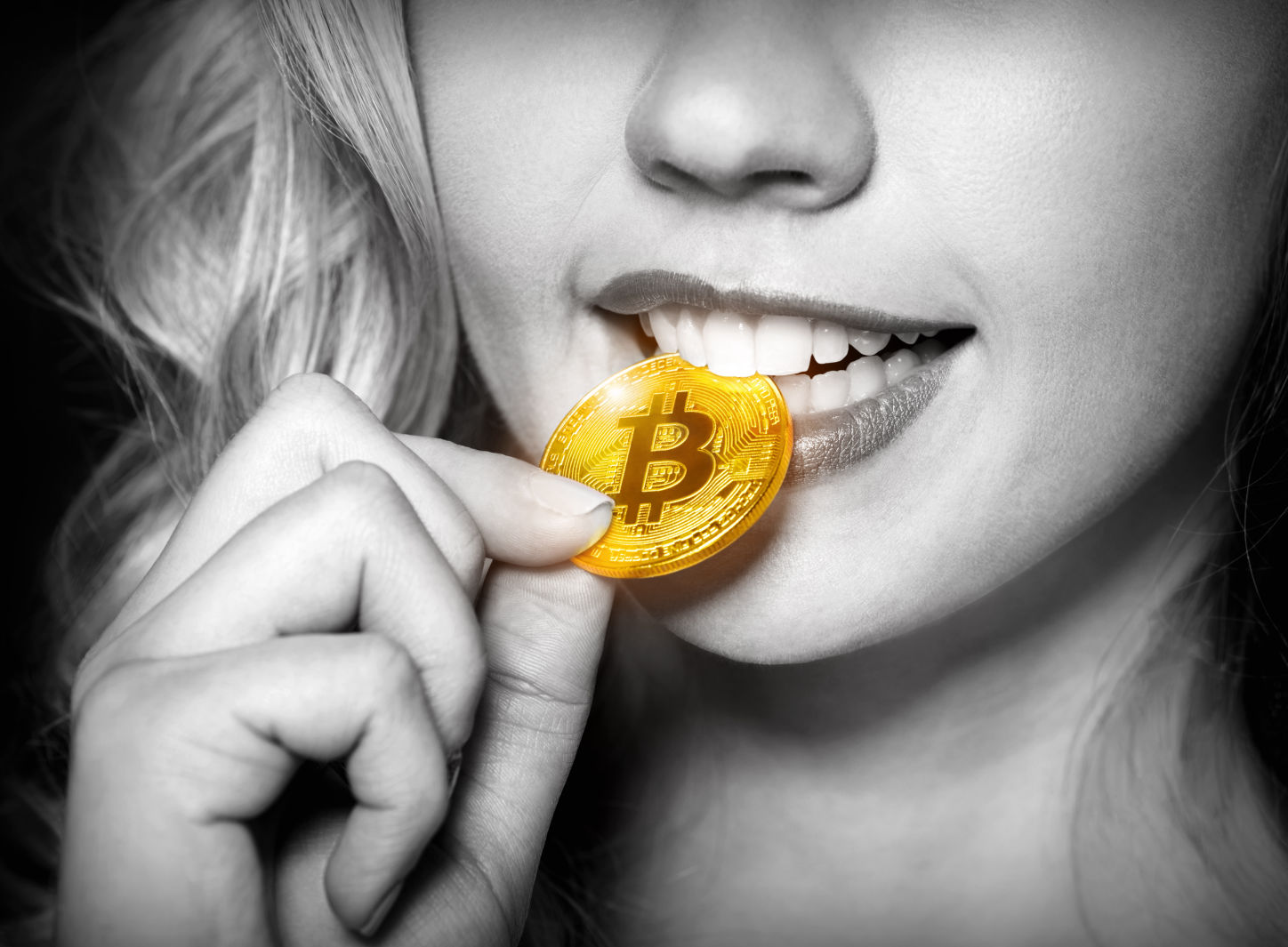 Bitcoin this, Bitcoin that, everybody Bitcoin. For those of you who already know what we're talking about, we have big news: we now accept Bitcoins as a valid payment alternative! 😊 If we do say so ourselves, we're the only platform to do that while making it easy for you to create attractive websites with our professional design and marketing tools. Times are changing and it's only fair that we do the same to keep you happy.
We know there are also newbies in our midst who have no clue about Bitcoins. This article will hopefully shine a light on the subject and make you see why you should use them.
First things first, what is a Bitcoin? Easy: it's digital money you can directly send to someone who either lives in your country or a different one without using PayPal or a bank. To actually own Bitcoins, you need to buy some making a direct transaction from your bank account. Another way would be to find a Bitcoin ATM or use a credit card via Bitpanda, Coinmama, or Coinbase.
A Bitcoin ATM, or Bitcoin Teller Machine, lets you anonymously buy Bitcoins using a debit card or cash. It's basically a kiosk connected to the Internet. Not to be confused with a regular ATM that's backed by one bank or another. There are also Bitcoin ATMs that can be used to sell digital money.
To pay with Bitcoins, you'll first have to install a Bitcoin wallet on your smartphone. What is that, you ask? Since Bitcoins aren't physical, they need to stored somewhere safe. Enter the virtual wallet, a secure storage service that you use to make instant payments.
There are five types of digital storage available for your use: online, mobile, desktop, hardware, and paper wallets. For the mobile version, you can easily pay with Bitpay. The app works with both iOS and Android smartphones.
Do you want to use your laptop instead of a smartphone to store Bitcoins? You can do so via a desktop wallet. This option works with Windows, macOS, and Linux like a charm. The best and safest options are Badger Wallet, Exodus, and Guarda.
Online or web wallets can easily be accessed using Internet browsers when said Internet is up and running on your device. A hardware wallet is like a USB device with one OLED screen and side buttons which help you figure out the wallet's interface. You can easily connect it to your mobile device or laptop using a USB.
Another way to pay with Bitcoins is via scan and pay. For this, you'll need a key code and an address. Scan the QR code shown on your device's screen and the payment will open in your personal mobile wallet. The latter locks with the receiving Bitcoin address and then with the sending amount. After that, you'll be able to make the payment.
Now let's see the main advantages of a Bitcoin.
Discretion guaranteed
If you want to stay anonymous during a purchase, Bitcoins are the perfect choice. What you pay for will not be linked to your personal identity, so it won't be traced back to you. Every time you pay, an anonymous Bitcoin address will be generated. This one changes with every new transaction you make.
Keeps your identity safe
When you pay with digital currency, it's not like you leave a credit card number lying around for bad people to see and steal it. Your personal info stays personal and safe, just as it should.
Uses encryption
Which is another way of saying that Bitcoins are highly safe. If there's a cyberthreat, a solar storm, or a network drop, your money is safe all the way.
Scan and pay in minutes
With Bitcoins, you won't have to worry about doing a million things one after the other. No more signing up, swiping your card, typing a PIN etc. You just scan and then pay. It's very easy and very fast, no matter the destination or the amount.
Zero taxes for purchases
With Bitcoins, third parties aren't able to find, track, or even stop transactions denominated in digital money. Aka: sales taxes will not be added onto your purchases.
Cheap and available all year round
The cost of paying with Bitcoins is either free or around a couple of cents. It doesn't matter if you use it to send local or international payments. There won't be banks to keep you waiting X amount of business days, there zero limitations on the maximum or minimum amount you can send, and you pay zero extra fees when making international transfers.
If your Internet connection is up and running, sending Bitcoins can be done 24/7, all year-round. Add Escortbook to your favorites in your Bitcoin wallet and send payments on the go.
Full control over your own money
No bank, government, or organization can ever interfere in the distribution or creation of Bitcoins. In other words: your Bitcoins are yours and no one can intervene in your business. Your account won't be frozen by anyone ever.
There are lots of valuable online resources on everything Bitcoin and how to use it. We heartily recommend that you get as informed as possible on the subject before you decide to try this type of payment. If you're still unsure about it or you don't want to use Bitcoins at all, you can still pay for a Premium version of one of our designs using the old method.
Did you like this post, or do you have questions about Bitcoins and whatnot? Let us know in the comments section below, we're happy to help.