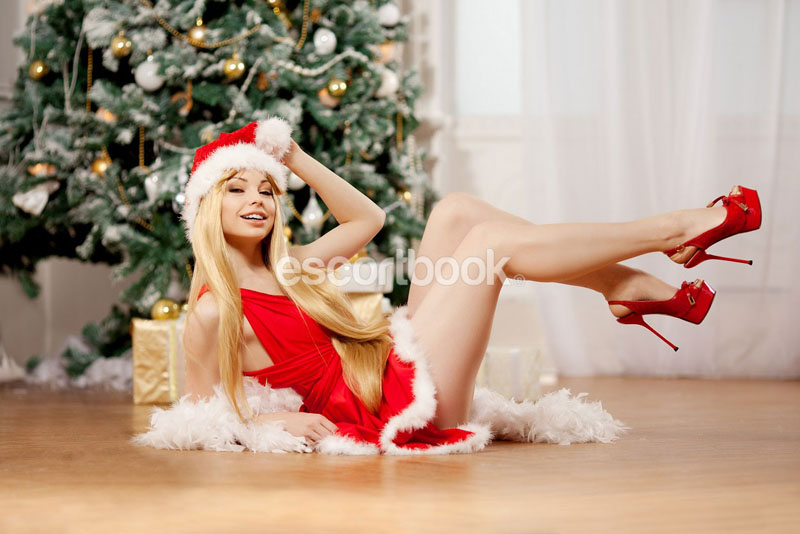 With the holidays right around the corner, it's the perfect time to take advantage of the occasion and treat both yourself and your clients to a sexy treat. How long has it been since you've updated your gallery? In our last blog article we reminded you about the importance of updating the text on your site constantly, but that's not the only thing that needs updating.
Every six months you change – whether it's oscillating in weight or hair length or colour. We change constantly, but you, dear escorts, are your own product and you can't keep advertising who you were last year. It's time to upgrade your galleries! And December represents the perfect occasion to do exactly that.
Get on the phone right now and call your favourite photographer or check the ads out for one. It's time to set up a Christmas photo shoot as soon as possible. You can do all sorts of things with the pictures from this shoot. You can post a couple of previews on your site, and send the sexiest ones to your most loyal clients as a thank-you gift for them and as a little reminder that it's time they treated you to a visit.
You could also send them as an invitation to book you for New Year's Eve for a special escort encounter that will prove immensely profitable for you. It's up to you what you do with them, but remember to also write a blog post about this shoot on your blog. You could even compose a short fantasy story surrounding the photo shoot that will surely get your clients hot and bothered and ready to dial your number.
Once you set the date with your photographer, it's time to think about the concept. Are you going for a simple studio shoot or going outside? The studio shoot is often the one preferred by most escorts. It's neat, easy to do, and the focus is surely on you. The problem with studio shoots, however, is that they feel a bit like a lab. You have to get more personal somehow. Think of the ways your favourite clients would like to see you pose and opt for their favourite type of lingerie. Think of the props you could use as well, so you're not all alone in the background.
If you want to take it outside, be creative. Go somewhere beautiful in nature and pose naked with nothing more than a fur coat on, near a bunch of Douglas firs. A strand of pearls and some red lipstick is all you need really, but we also recommend professional hair and make-up, just because they'll make you look brilliant in your new photos!
Remember to have fun with it! In January you can add the rest of the photos in your gallery, the ones who you first sent to your clients. This way you'll be updating your gallery twice in under a month. Now that's good advertising!